Choosing a name for your new business can be one of the most fun and most challenging steps in setting up your business. If you're flush with cash, you can hire a naming company to help you. The more successful ones can charge five figures or more (much, much more) to help you come up with the perfect moniker. If like most new business owners, however, you'd rather spend your start-up money in other ways, you can spend some time and come up with your own business name. To help you get started, here are six things you should avoid when naming your business.
Avoid Using Your Own Name
If you're creating a business you eventually want to sell, don't use your name. Besides making it harder to sell, it's going to make it hard and weird for you to do business in the future when you can't use your own name.
Avoid Limiting Names
Avoid names that will limit your ability to grow and expand in the future. For example, calling your photography business Jenny's Baby Portraits will pretty much guarantee people won't be calling you for business head shots, senior portraits or weddings. Better to go with something like Jenny's Photography and put your specialty into your tagline, which will be much easier to change when you decide to change your business focus.
Likewise, be careful about choosing a geographically limiting name. I.e., Parker Street Salon. What happens if you decide to open additional locations or need to move to another place? Having a name tied to a geographic location can end up confusing your customers.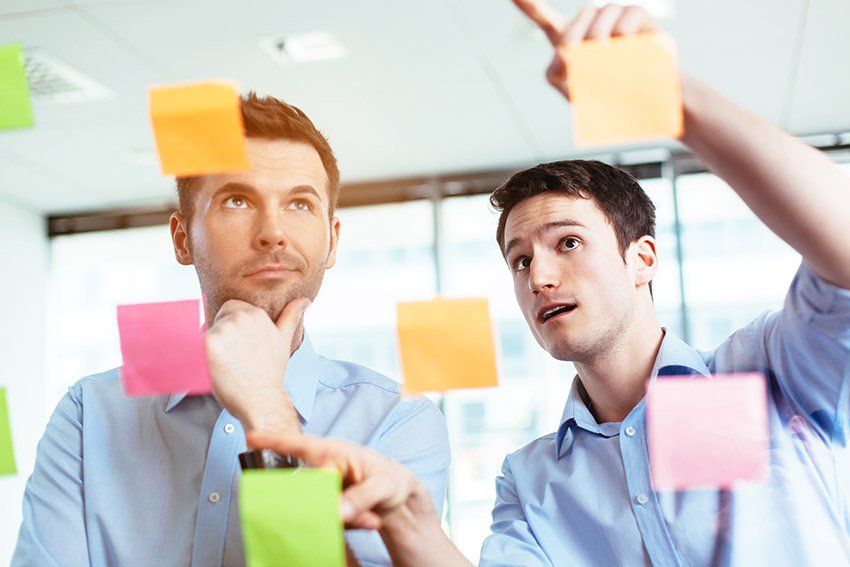 Avoid Clever or Confusing Names
Names that are too cute, are an inside joke, or deliver a confusing message about what your business does, aren't going to help you build a successful following, and a solid customer base. You want to avoid any business name that's going to require repeated explanation. That's a waste of time and energy. Your business name can be descriptive but not so specific that it leaves you no room to grow.
Avoid Double Entendres, Names That are Potentially Offensive or Culturally Insensitive
While there's nothing wrong with making up a word for the name of your business—and there are many excellent examples of "made up" names—be careful in choosing. Do the necessary research to make sure you aren't inadvertently choosing a word that has negative or offensive connotations in another language. Culturally insensitive names could also put a damper on your business success. And, of course, business names that could be misinterpreted as being risqué or rude are also a no.
Avoid Names That are Hard to Spell or To Pronounce
Don't choose a name that's difficult to spell or pronounce. If you're buying a domain that matches your business name (which you really want to do in the 21st century), creative or alternative spellings may land your customers on someone else's website. Along those lines, look at how your name will read when it's all run together in a domain name. Sometimes, it ends up reading as something entirely different (and not in a good way) than what you were planning for.
Avoid Names That Are too Similar to Other Businesses, Especially Well-Known Ones
Avoid using names that sound like or are similar to well-known business names or trademarked names. Don't use the word Inc., incorporated or corporation in your name unless you actually are. Both of these could lead to costly legal issues and having to rename your business after it's established.
Check to see if the dot-com domain for your business name is available. While there are many suffixes available besides dot-com these days, dot-com is still the most popular suffix. If someone already has it and you can't purchase it, you face a lifetime of misdirected clients. For a few tips on getting that domain name right–because it's definitely a consideration in today's business world–check out these tips for choosing the right domain name.
Check the business naming rules for your state. Some states will not allow you to incorporate with a business name that another entity is already using, and some will not allow you to use a name that is confusingly similar to another business's name.
Make Sure You and Your Customers Like the Name
Now that you know what to avoid when naming your business, here are a few things you should do to make sure you've chosen the right name.
Choose a name that not only appeals to you but will appeal to your target customers. Make sure it's a name you like and can live with. Make sure the name sounds good when you say it out loud. Some names look great on paper but sound awful when spoken. It's better to do some market research, and find out before you start using it.
Once you have settled on a name, test drive it with potential customers and business associates. Listen to their reactions and feedback before finalizing it as your company name.
Your business name should evoke good feelings about your business. It should give your customers a sense of your purpose and offerings whether it's to evoke trust, adventure, creativity, professionalism, etc. It should convey the value and uniqueness of the product or service you are offering.
If you need a little help getting your creative juices flowing, here are a few websites that focus on business name generation to get you going.
Visual Thesaurus— This site creates a visual map to meanings and related words to help you see possible connections.
Namelix Business Name Generator–This site will take a word of your choice and create possible names for you to consider.
Shopify Business Name Generator–Choose a word and it will give you name suggestions and also check for domain availability.
These are just a few of the many business naming tools out there. And additionally, if you're really stuck, there are companies out there who specialize in creating names for new companies. Knowing how to choose the best name for your business can seem like a daunting task, but with a little time, creativity and the realization that there is no "perfect" name out there, you can come up with a name that will work for you.
What is your business name? How did you come up with it? I'd love to hear the story.