As a professional photographer and graphic designer, I am often asked what I use. Here are some of my favorites from camera gear to software to the suppliers of my favorite "goodies." If you want to know about equipment or gear you don't see here, leave me a comment and I'll answer your question.
Some of these links are affiliate links. An affiliate link means that when you choose to click and buy through my website, you won't pay anything extra, but I will receive a small commission from your purchase.
And in case you are wondering, the items on this page were not chosen because I receive a commission but because I use these products, some for many years, and consider them essential.
Photography Equipment
Canon Cameras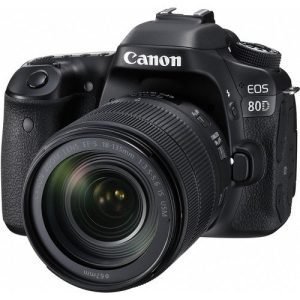 I currently shoot with a Canon 80D. I love it. I love Canon. This is the 7th Canon Camera I have owned (not counting my two Canon point-and-shoots). They've come out with newer models since I bought mine so I am ready for an upgrade. But you can't go wrong with any Canon DSLR. Find the Canon camera of your dreams at Amazon and get it delivered before your next trip with Prime.
My every day go-to lens is the Canon 18-135 f/3.5-5.6. It is sharp, quick, durable (trust me on this one) and versatile. My second lens is the Canon 50-250 zoom. Lightweight and sharp, it's a great one for travel, sports and portraits.
Lowepro Camera Bags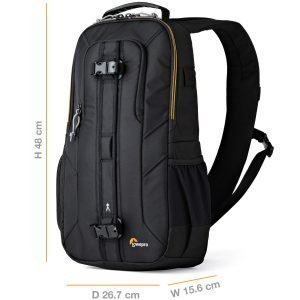 I have at least two Lowepro camera bags. One or the other of them has traveled with me all on every trip over the last several years. I have a larger Flipside camera bag for my bigger trips because I can pack more gear in it—and it fits my laptop or a tablet easily inside. This is especially important when I'm flying and space is at a premium. One of the things I really like about the Flipside bag is that it opens from the back so I can slide it around and get my gear out without having to remove the bag. For me it's also a security measure as a would-be thief can't unzip my bag and grab my gear while I'm wearing it.
For shorter trips and hiking I have a smaller sling bag, which still carries my camera, a couple of extra lenses and batteries & memory cards. Once again, I like it because the sling strap allows me to open the bag and access my gear without putting it down. When I'm hiking that means not putting it in mud or dirt and risking getting my gear dirty. You can find the sling bag at Amazon here.
Raincoat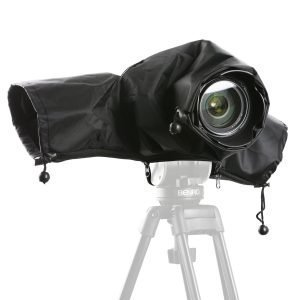 Not for you, for your camera. This inexpensive and easily-packed add-on has saved my camera from a shower—or waterfall spray—more times than I can count. It's an inexpensive way to protect your pricey investment and much easier to use than a plastic bag. The back is clear so you can still see your controls and it has sleeves for your hands to make operation easier than trying to focus and shoot through a plastic bag. Durable waterproof camera rain covers start as little as $10 at Amazon and are worth every penny if you like to be out and about no matter the weather.
Apps
Back up those photos! I have a 2TB drive on my computer just for the photos. The day after I came back from Maui and downloaded 3000 images, I turned on my computer to find a dead hard drive. Yep, tens of thousands of images and I couldn't access a single one. Thankfully, I had an automatic cloud backup system installed and was able to restore every single image to my replacement hard drive.
It isn't a matter of IF your hard drive will fail, but WHEN. Do I need to repeat that? I've been in the digital world since the early 1980s. I can't count the number of drive failures I've had, but because I've always had backup systems in place, I've never lost an important file. And BackBlaze has been the easiest and most affordable system I've found yet. Check them and their free trial out here. This is a vital part of my digital life that I wouldn't want to do without.
Do I even need to say anything about this? I've been using Photoshop almost since before it had numbers in its name. It's the industry standard. If you're not ready for the full version, Photoshop Elements will keep you learning and growing for years, too. I have the $9.95 monthly subscription.
When I need some editing boosts for Photoshop and Lightroom, or I have a photo I want someone else to retouch for me, including removing an annoying background, I can get it all through Fix the Photo.
Sometimes I don't have Photoshop handy for a photo edit or to create a meme or graphic to share. Canva is web-based, so it works on my ChromeBook and it even has a mobile app for my phone. While you can do some cool stuff with the basic version, the Pro version is serious awesomeness.
Printing
I am a huge fan of easy and Shutterfly makes ordering prints–and other cool photo products and gifts–about as easy as it gets. Pick your favorite images, upload to Shutterfly, choose the prints and products you want, click order and it comes right to your front door.
I used to make scrapbooks from all my family photos. It took hours and many trips to the craft store (which, believe it or not, is NOT my favorite place) to get just the right papers and embellishments and then figure out how to put it all together. I'm not a crafty person, so it was frustrating. Then the digital age came, but I still had to print out all my photos and then scrapbook them. Still frustrating.
And then I found My Memories. No more trips to the craft store. I can download just what I need electronically from their website. My Memories not only includes album design software, but they work with thousands of digital graphic designers who make all kinds of cool stuff. And every week, they offer free kits, papers and digital "embellishments." So now, I can just sit down with their software—or with Photoshop, and make my albums in a fraction of the time it used to take. Double bonus: I like to journal my albums and it's so much quicker and more readable now that I can do it on my computer. You can find them at MyMemories.com and get a $10 discount on their software for Windows or Mac with the code: STMMMS56215