Running a business from your home, even if it's a solo business, doesn't mean you don't need insurance. While some homeowner's insurance policies may offer limited coverage for home-based businesses, not all do. And these policies don't cover everything a small business needs.
If you run a business from your home, you need to be able to protect your business, yourself, your home and your assets. Here's what you need to know about insurance for your home business.
What Does My Homeowner's (or Renter's) Policy Cover?
Read your homeowner's or renter's policy thoroughly to learn what it does or does not cover for your home business. If you don't understand or aren't sure what is covered, call your agent. It is his or her job to help you understand your policy. Do not make assumptions about what is covered. Do not assume that if you don't tell your insurance company you have a home business that they won't find out if you file a claim. They will. Once you know what is covered and what is not you can move on to your next steps.
Some homeowner's policies may cover a limited amount of business equipment, and they rarely cover business-related liability, including someone being injured on your property. Even if it covers business equipment, your policy limits are likely to be lower than the replacement cost of your equipment. But you need to know before it's time to file a claim.
What Kind of Insurance Does My Business need?
For any business, there are some basic insurance coverage needs. The most common insurance needs for home businesses are:
Personal Business Property—this covers your business property: computers, camera equipment, work tools, etc.
General Liability—this protects your business from claims of injury or property damage. Virtually every business needs this coverage.
Product Liability—this protects your business from claims of injury or damage arising out of the use of a product you sell. If you sell or manufacture products you need this.
Professional Liability—This is also known as Errors & Omissions (E&O) and protects your business against claims of negligence or damage caused by your professional services. Whether or not you are liable, it will cover the losses, attorney fees and, if necessary, court costs. If you offer professional or creative services, this is essential. A few examples of businesses that need professional liability are: coaches, consultants, doctors, lawyers, accountants, photographers, real estate agents, editors, copywriters, personal trainers.
Cyber Liability—If you are doing business online, are collecting personal and/or financial information about customers, or using computers in your business, you are likely to need this insurance that will protect your business in the event of a data breach or cyber attack.
Commercial Auto Insurance—If you or your employees drive as part of their job this will cover both property damage and medical bills.
Workers' Compensation—If you have employees you need this coverage. It protects your employees and your business in the event that an employee is injured or becomes ill on the job or as a result of it. Neither health insurance nor disability insurance can take the place of this legally mandated coverage. It will also protect you from a lawsuit in most cases.
This is not a comprehensive list. Your business may need some of these, all of these, or additional insurance coverage not listed here.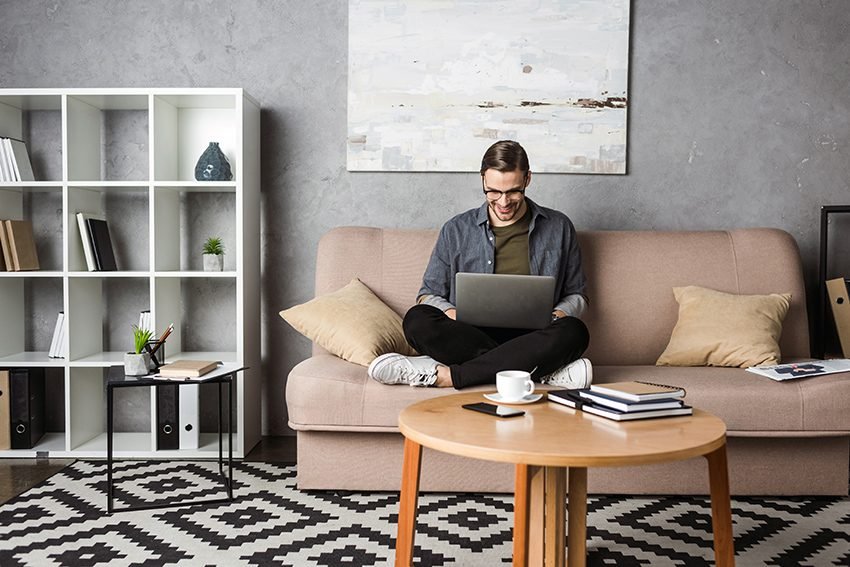 How Do I Determine What Insurance My Business Needs?
The obvious answer here is to talk to a local business insurance broker. However, it is always a good idea to do your own research and have some idea of what your needs and your exposures may be before you talk to your broker. Here are some questions to consider before shopping for or committing to an insurance policy.
How much is your business equipment worth? Conduct a comprehensive inventory, listing everything you use to operate your business, its current value and what it would cost you to replace it. You should have this list anyway.
Does the service or product that you provide create extra liability? For example, what if you made an error, omission or mistake? Do you serve alcohol? What if your product is defective? Do you take in your customers' property as part of your business (i.e., tailor or upholsterer)? Are you providing e a professional service like photography, coaching/consulting or accounting/bookkeeping?
Do you stock inventory? If so, make a list of the materials and products that you sell and, if you do any of the manufacturing, the materials used to make them.
What about vehicles? Any vehicle you use for business purposes must be insured, even if it's personally owned.
Do you, or your employees, perform work in customers' homes? If so, you need protection from possible claims of fraud, theft, injury or damage to customers' property.
Do you have employees? If so, you need workers' compensation coverage as required by your state.
What Are My Insurance Options?
Based on the type of your business, you have four basic coverage options to choose from. These options will vary according to your risk and your specific business needs. They are:
Homeowners Policy Endorsement. The homeowner's policy endorsement is the option with the least amount of coverage (and the least protection). It is usually your least expensive option, but it could prove to be the most expensive if it doesn't offer the protection you need. This is an option that might be adequate for a blogger who works only with a computer, and has no customers or clients who would ever visit their property. If you have additional business equipment or you have customers who come to your home, it is probably not the right choice for you.
In-home Business Policy. This policy offers more protection than an endorsement, and usually offers higher coverage limits for liability and business equipment. It may work well for someone who has more than just a computer. And it can also work for someone who only occasionally sees clients at their home.
Business Owner's Policy, or BOP. Business Owner's policies usually bundle the most common business coverages into one insurance policy. These are created specifically for small businesses. Typically, it covers things like your business property and equipment, loss of income, extra expense and liability. It is the most comprehensive property and liability option. It does not include workers' compensation. Many companies have BOP's tailored to specific industries, so you can find an insurance package that works for you.
You can also choose to create separate insurance policies for each type of coverage you need. While this will ensure you have what you need and aren't paying for what you don't, this can be a more expensive way to obtain insurance.
Having insurance for your home business is as essential as insuring a business conducted in a commercial space. In some ways, it may be more essential because an uninsured home business may not only put your business at risk, but it can also put your personal assets at risk. This article is not meant as a comprehensive guide (I'm not an insurance broker and I don't play one on the internet). It is an introductory article to help you understand what you need to know about insurance for your home business.
Your best bet for the right insurance coverage for your business at the right price is to contact a local insurance broker who will understand your business needs and can answer your business insurance questions to make sure you are clear on what you need to protect your business and your life. Need a recommendation? Message me here.