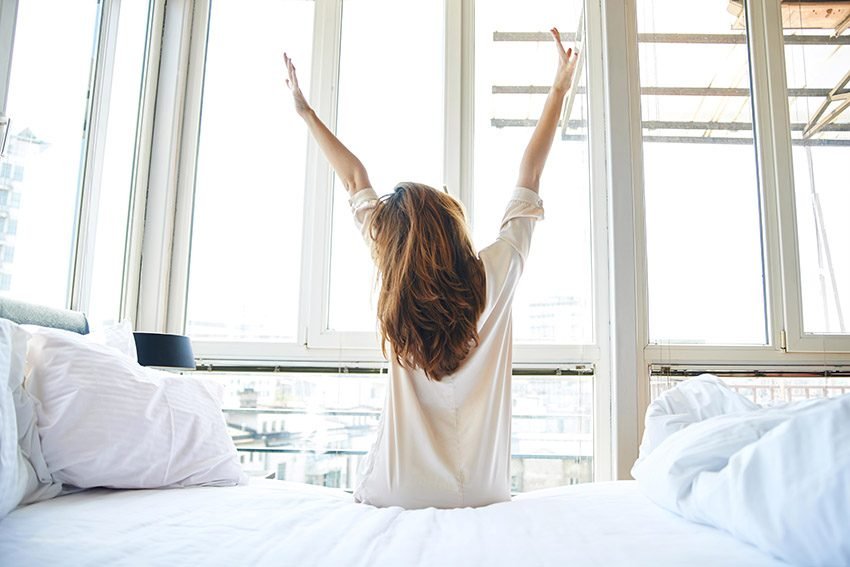 Many experts say that how you spend the first hour of your day sets the tone for the rest of your day.
So, how's your day going?
Is it what you would like it to be? Did you start off peacefully or were you flung into a whirlwind of getting you (and everyone else) out the door? Did your morning leave you frustrated or feeling fine?
Having a morning routine can help reduce or even eliminate your morning frustration and stress. A morning routine comes with many benefits, both for our mental health and our physical health. A routine can help reduce stress and anxiety, create regular time for the things most important to us, and help us be more productive and creative. And, of course, a morning routine can boost your success, both personally and professionally.
If you're already a morning-routine person, great. If you're not, the thought of getting started may seem overwhelming. To make it less stressful, here's how to create a morning routine that works for you, and for your family, if you live with one.
As you look at these elements of a successful morning routine, consider your situation. What energizes you? How much time do you have in the morning? How much time do you want in the morning?
Keep it simple.
The simpler you make your routine, the more likely you are to follow it and make it a habit. There is no one-size-fits all routine. What works for me may not work for you. Part of this depends on your personality, and also on your personal circumstances, like your family situation.
Pick one new habit at a time. Overwhelming yourself with change is the sure-fire way to get frustrated, give up and feel like a failure. You don't have to do everything on this list every morning to have a morning routine that helps you be more productive and successful. Pick the items that speak to you first, and once you've incorporated them into a routine you can live with, then consider adding other activities, if you feel you need more.
Be flexible.
As you begin developing your routine, some things will work and some won't. Some days you'll get everything in and some days you won't. Recognize that life doesn't always go according to plan and give yourself permission to add and remove elements, sometimes on a daily basis, until you find the routine that works best for you.
For many of us, our morning routine must include time with a spouse or children or both. This means you'll have to consider their needs as well. For some this could mean waking earlier than the rest of your household, or postponing some activities until they are out the door.
Once you've accepted those first two most important principles, you can start designing your ideal morning. Here are the things you need to think about to create your morning routine.
Your personality determines your ideal routine.
Though I am a morning person, you will never hear me tell you that you need to get up earlier. I have been waking up at 5:30 a.m. for at least the last 33 years, and earlier during high school. This is not because I've discovered some early-riser secret to success. I had early-morning swim practice & a religious study class in high school. Since then, I am up at 5:30 because my husband's job requires it.
But not everyone functions well at that hour. So, you need to figure out what time you need to get up. That said. . .
Avoid the snooze button.
The snooze button does not get you extra sleep. It just gets you extra cranky. I mean, who wants to be reminded every 7 minutes that they have to get out of bed? Figure out what time you need to wake up in the morning, and figure out how you best wake up. I am usually awake before the alarm goes off and I am one of those obnoxious people who just hops out of bed and am ready to face the day.
On the other hand, I have a couple of children who don't wake up so well. They need to awake and have a few minutes to lie in bed and do whatever they need to do to be ready to get out of bed and face the day. As a result, their alarm clocks generally go off earlier than they actually need to be out of bed to avoid racing around like crazy people in the morning. Whichever camp you fall into, set up your morning plan accordingly.
Get a good night's sleep.
Getting enough sleep always makes getting up easier. If you struggle with sleep, check out this recent article on sleeping tips. Figure out how much you need and schedule your bedtime to make it work.
Allow yourself enough time to not rush.
While it's tempting to try and sleep until the very last minute, your morning will go much more smoothly if you allow yourself enough time that you aren't rushing to not be late.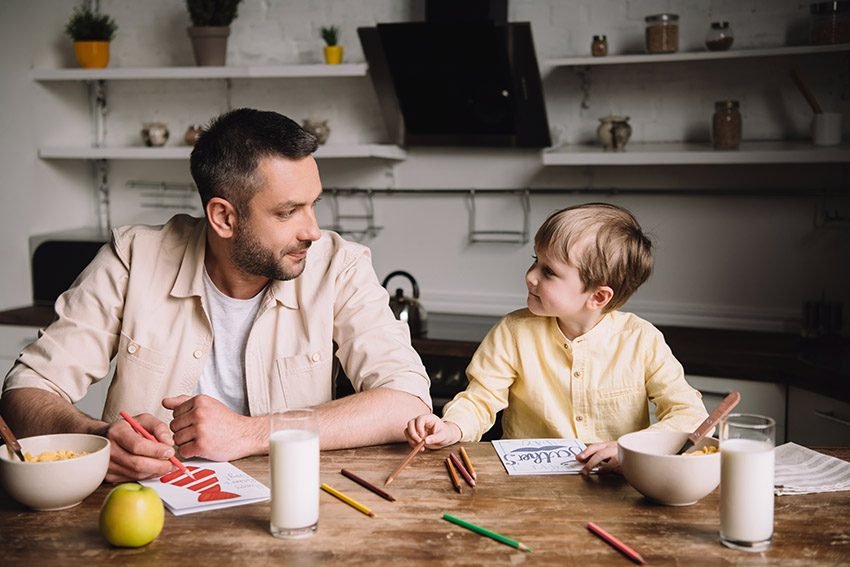 Spend quality time with your family.
If you live with your family, create a morning routine that allows you and your family to spend quality time together. It needn't be lengthy, but spending time with your most important people will always help your day go better.
Eat a healthy breakfast.
Your definition of a healthy breakfast or what you need to get going in the morning is up to you. I will say, though, that a bowl of sugar or cup of caffeine is probably not the best choice for an optimally productive and successful day.
Create personal quiet time.
Having a few minutes of calm and quiet can fortify you for the chaos ahead, especially if you have a family you need to shepherd out the door each morning. Whether it's morning meditation, inspirational reading, scripture study, prayer, whatever brings you peace, incorporate at least 5-15 minutes of personal quiet time into your morning. This time can help center you, energize you, motivate you, and help you think clearly as you being your day.
Allow for study time.
If your morning allows it, schedule study time. Many of the most successful business leaders credit at least a portion of their success to daily reading and study. Whether it's personal or professional development, setting aside time every morning to improve yourself will increase your success as well.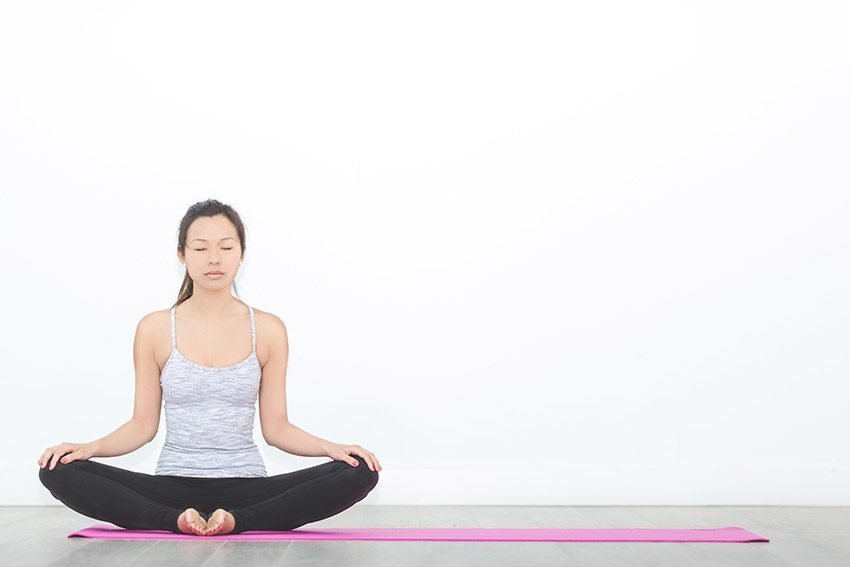 Exercise.
It doesn't need to be long or elaborate. It doesn't have to include a trip to the gym or a 5-mile morning run. Even a 10-minute morning stretch will help wake you up, get your blood circulating and clear your mind as you start the day. And if you have kids, you can help them develop this healthy habit as well by exercising together.
Remember to care for yourself.
Unless you get to work in your pajamas (and even then. . . ) you need time to get yourself ready for the day. Shower, getting dressed, taking care of hair and makeup, making your bed. These are all important items but often overlooked when scheduling your morning. Don't shortchange your own health and hygiene as you help everyone else get ready.
Plan your day the night before.
A successful morning routine includes an evening routine. Take a few minutes at the end of each day to review the next day's calendar and organize yourself for the day ahead. If you're a brown bagger (or your children are), make lunches the night before. Choose your clothes for the next day and lay them out before bed. If you eat breakfast as a family, consider setting the table and doing a little morning meal prep. These are all short tasks that can save much time in the morning. They are also tasks that can eliminate much of your morning stress when done ahead of time.
A successful morning routine will look different for everyone. If you are tired of morning chaos and feeling stressed before you even begin your day, try creating a morning routine. If you want to boost your success and be more productive each day, give your morning a makeover.
Remember, the first hour of your day can set the tone for the rest of your day. If you need help figuring out how to create a morning routine that works for you, message me here or contact me through Facebook or LinkedIn. And have a great day!