How did you choose the colors for your business?
Did you pick your favorite colors?
Were your color choices dictated by the franchise, network marketing company, or other organization you signed on with?
Were they the colors everyone else in your industry was using?
Did your colors come preinstalled on the website you chose?
Did you set out to choose colors to boost your business success?
How much did you research to determine how well certain colors would represent your brand or business?
Are you aware that color psychology can influence business perception?
There are as many ways to choose colors for your business as there are people doing the choosing.
I've been reviewing color psychology and branding recently. This year I gave my website a complete makeover, including colors. I'd been using the same colors for many years. I carried them over from my photography studio, and I originally chose them because they were my favorite colors. After much research and some polling, I decided to keep my main colors, though I've changed the shades considerably from what they were. Thankfully, my clients and web visitors seem to like them as much as I do.
I've also redesigned websites for some of my consulting clients this year. For some we've changed those colors to reflect a shift in their business. For others, they have stayed the same, after reviewing some color psychology.
I am also in the process of starting another business, an entirely different one, and have decided to actually focus on choosing a theme, color scheme, and branding that will be cohesive and on point from its inception. I want to make sure I choose colors that will boost my business success from day one.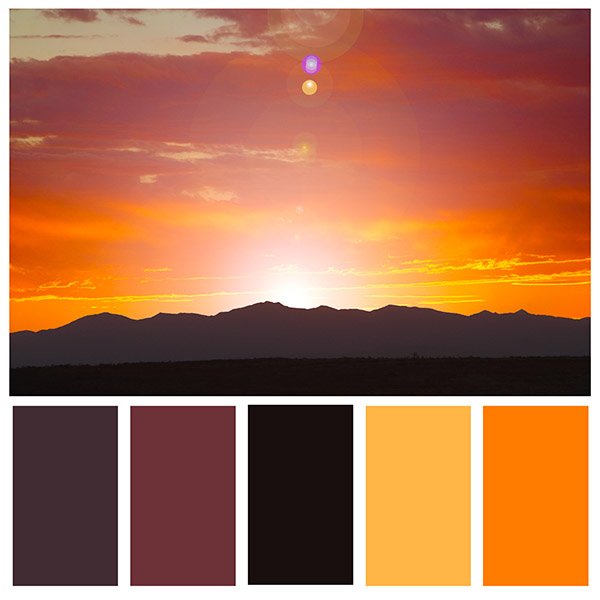 As a visual person, the colors on my site are important to me. I've spent a lot of time over the years studying websites and advertising and marketing pieces to analyze not only the impact of the words and layout, but also the color and style and to see what message the business is sending—and to try and measure how effectively they pulled it off.
Some have been great and some not so much. This is an exercise that can help you learn what to do and what not to do in your business. I highly recommend it. But back to color and how colors can help or hurt your business.
Color helps to define our business. We associate different colors with different feelings and with different meanings. While you want to choose colors that will make you happy and make you enjoy working in your business, you also need to consider how those colors will impact your potential customers. You do not want to choose a color scheme that will drive customers away.
How Will You Choose Colors for Your Business?
You can hire a designer to put together a color scheme for you. If you are already working with a designer to create your logo or website, you should take advantage of their expertise and listen carefully to their recommendations. After all, that's what you're paying them for.
If you are one of those people who has trouble matching clothes, this is probably a good idea for you—and might be critical if you're color challenged. This doesn't mean you have to accept whatever your designer tells you without question. If you're not sure about their choices, ask them to explain their reasoning and why they think you should go with a particular color scheme or not.
You can go play with the color chips at your local paint store (yes, I have been known to do this) or choose your colors from a piece of artwork that you like.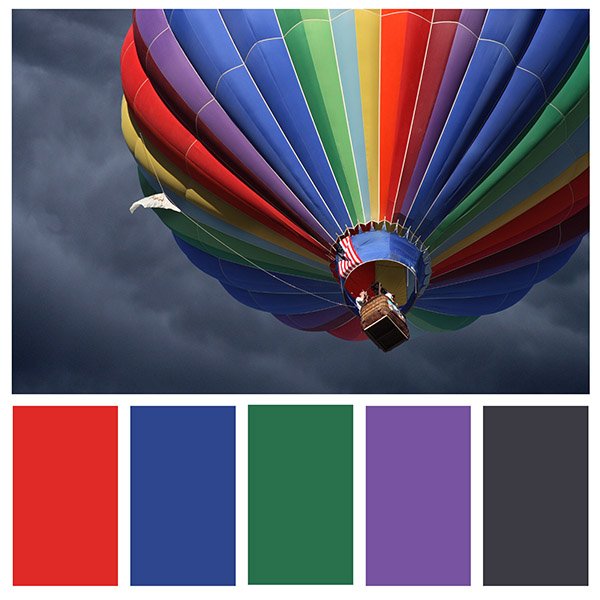 You can use one of the many online color scheme sites (Adobe Color and Design Seeds are two of my favorites). And you can surf the web looking for sites whose colors catch your eye.
Or you can just use the default colors of the website template or theme you're using. But I don't recommend this option unless you love the color scheme.
Study the Psychology of Color
While all of these methods will work to choose colors, they may not necessarily be ideal for your business success. Remember that the colors you choose will influence not only what customers think of your business but whether or not they will stay on your site or do business with you. So in addition to one of these methods, take a look at the colorful infographic below to see how colors can affect your business brand and what customers think about different colors in business. This chart can help you choose the colors that are right for your business and will boost your business success.
How did you pick your business colors? Are your colors boosting your business? Or are you regretting your color choices? How are they working for you? Leave me a comment and let me know how its working for you.
---