One of the most important questions you need to answer when starting a business is "How Am I Going to Get Money to Start My Business?" The answer to this question is going to depend on the type of business you are starting.
The funding needed for a manufacturing company or a retail store or restaurant is going to look different than the funding for a service enterprise or home-based business. In addition to identifying your type of business, you'll need to also consider how quickly you plan to grow and scale your business, how much debt you are comfortable taking on, and how willing you are to give up some of the control over your business to gain funding.
After you've considered those questions, you need to determine what you need this funding for. Do you need to find and contract with a manufacturer to build your product? Will you need to lease a retail space, a restaurant space or commercial kitchen? Do you need office space? What kind of supplies do you need to run your business? Will you need to purchase restaurant equipment? Shelving, counters and display space? Do you need computers, tablets, phones or other office equipment? What about desks, signage, business cards, a website? Will your new business immediately need employees? What about business licensing, required certifications, insurance, incorporation fees and other legal costs?
Be sure and list every single thing you can think of that will be necessary to get your business off the ground and started on the right foot.
Now that you've listed everything, go over it again. What do you already have that will suffice for the time being? Do you already have a working computer? How about a desk to put it on? Do you really need to rent office space or can you start from your home office? Must you purchase retail and restaurant supplies new or can you find them used at a substantial discount? While a website and probably business cards are important, can you start out with something less splashy and fancy to establish your presence while you grow?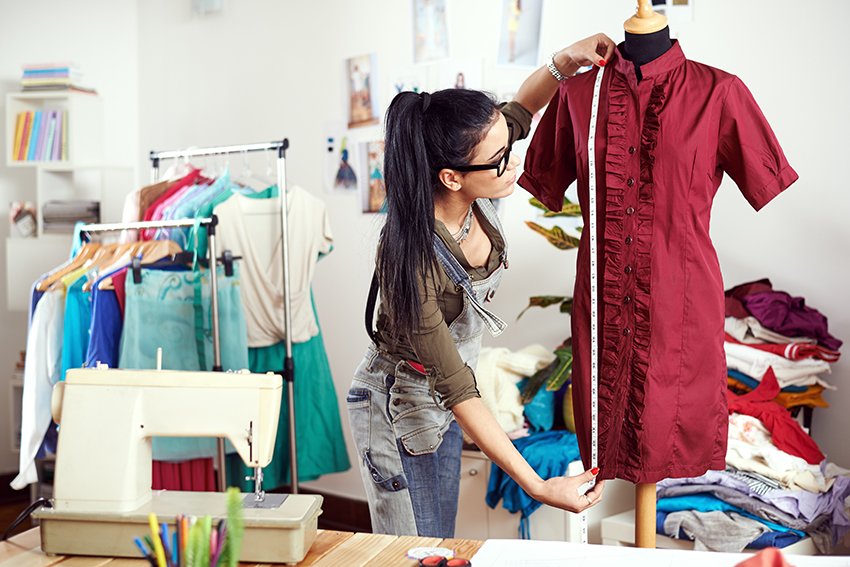 As for legal costs, those are probably non-negotiable, but you can shop around to find the best deals for a beginning business to make sure you're not buying more insurance than you need and that the business structure fits your business goals.
Once you have a realistic list and a handle on how much it will cost to start your business, it's time to look at funding. There are many sources of funding you can pursue in starting a business. Let's examine some of the ways you can get money to start your business.
7 Places to Get Money to Start Your Business
Personal Savings
You can start your business with your own money. Have you saved enough to cover startup costs? The upside of using your savings is that you aren't incurring debt and starting yourself out in the hole. Not having debt in a new business can remove a lot of stress from the startup process. If you're going to quit your current job to start your business, you will want to have a minimum of six months living expenses in savings, in addition to what you need to get the business started. 12 months is even better.
Keep Your Current Job
This is not always easy, but if you can start your business as a side hustle, while continuing at your current job, this can also relieve some pressure. It may mean your initial growth is a little slower, but you aren't likely to drain your savings as quickly as you would by living off them, and this method gives you a steady income so you can re-invest your business earnings into growth until you are ready to run your business full-time.
Family Members
Do you have family members who are willing to partner with you, or take a chance on your business idea? While this may entail borrowing money and creating some debt (unless your family members are so generous as to gift you with funds), the terms are often more flexible and forgiving than a banker would be. You may have a family member with similar interests who would make a great partner or adviser for your business—or someone who just wants to see you succeed. If you go this route, be sure to put it all in writing, and remember that your family relationships are far more important than finances.

Credit Cards
Perhaps you need capital, but don't qualify for a business loan or aren't ready to commit to one. Maybe you have a plan that requires only a very short-term loan. You can use your credit cards to buy needed supplies, services and equipment. Be careful with this form of funding. While this is one of the most popular funding sources for launching a business, it is not without risk. While it may seem flexible and easy, misusing your credit can lead to serious damage to your personal credit score—and to the possibility of a personal or business financial failure. Be especially wary of ever taking a cash advance against a credit card. These generally come with steep fees and higher interest rates than the normally high credit card rates.
Small Business Loans
Many banks will make small business loans, especially if your loan can be guaranteed by the Small Business Administration. These loans often require a well-thought out and presented written business plan. This plan should include such things as being able to demonstrate what you need the funds for and how they will benefit your business, as well as financial projections and industry experience. You may also be required to offer your personal credit history, and personal collateral, such as your house or car, to guarantee the loan. As a note, be aware that Small Business Loans are not grants. Grant money for starting a business is extremely hard to come by, so much so that I'm not including it.

Crowdfunding
Are you starting a manufacturing business or offering an app for sale? You may want to consider a business crowdfunding campaign such as Kickstarter to finance your initial setup and production runs. If you choose to raise money to start your business through a crowdfunding campaign, be sure to read the rules of each site carefully. Wisely plan your costs and pricing to make sure you will be able to deliver on your promises.
Venture Capitalists and Angel Investors
If you have what you believe is a really hot business idea, usually for a product or service that can be scaled quickly beyond the bounds of a small business, you can pursue funding through Angel Investors or Venture Capitalists. Venture Capitalists evaluate business ideas and offer private funding to those they believe can be successful. The upside is again, private funding, and often help from experienced business owners who have been in on numerous startups. They can help you scale quickly and avoid some of the pitfalls of starting a business. At the same time, bringing in investors will usually require you to give up part ownership or equity in your company. And you'll be subject to their demands in getting the business going. Remember they are looking to make your business quickly profitable so you may be wise to listen to their counsel.
These are not the only ways to get money to start your business, but they are some of the most common and most successful. Before making any funding decisions about your business, you should create your business plan. You should also take careful stock of your life, and your personal finances. You don't have to do this alone. The most successful business people, use advisors, consultants or coaches. They help give them an objective view of their business and guide them on the path to success. If you want this same advantage, contact me here for your free introductory business consultation.
How to Get Money to Start Your Business is one of the 12 questions to answer before starting your business. To get your free copy of all 12 questions, click here.