What does it take to be a great leader? Is anyone really a "born leader"? Recently, I took part in a youth leadership training workshop. As I prepared my portion of the workshop, I began thinking about the skills we needed to teach these youth to prepare them for their leadership opportunities.
In no particular order, these are my top eight qualities of a great leader. I'd love to know what you would add or remove from this list.
What are your top qualities of a great leader?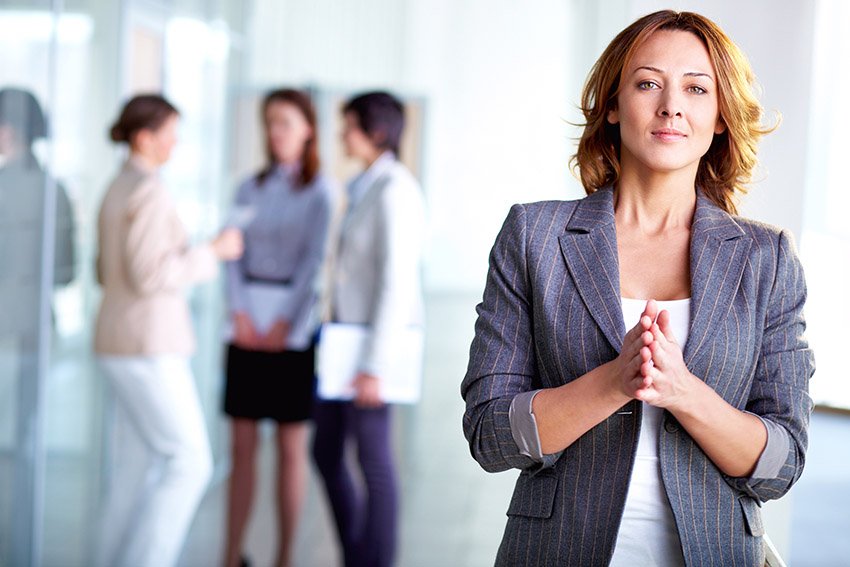 A Great Leader Listens
Listening is one of the most important skills in the business world. Not only do you need to listen to what the people around you are saying, but to listen to what they are not saying. Being able to listen "between the lines" very often yields the most useful and important information of all. By being a leader who listens, you are also teaching your team to listen, whether it is to you, to one another, to your competition and to your customers.
And once you've developed the art of good listening, you and your team with become more responsive and even pro-active, because you've learned to listen to and anticipate what your business really needs to succeed.
A Great Leader Leads by Example
Leadership isn't about giving orders. Great leaders don't issue edicts from the corner office and expect them to be carried out without question. Leaders don't lead and inspire by telling, they lead by doing. True leadership is about showing the way. A great leader is a partner in the success of their team. They work with their team and ensure they have the resources, knowledge and authority to be successful.
A Great Leader Motivates and Inspires
A great leader is a source of positive inspiration for those around them. While a team can be motivated in many ways, a great leader knows that the carrot is a far better motivator than the stick. She shares her vision of what can be and how the team can achieve that goal together, helping each member to also create a similar vision of success. She also recognizes that there is life outside of work and encourages her team to share their goals and plans that give their own lives meaning and motivation.
A Great Leader Has A Sense of Humor
Stuff happens. Sometimes, especially in the business world, it's not great stuff. Websites crash, clients leave, shipments get lost. How you react to and handle these challenges makes all the difference in the world to your team.
Learn to look for the silver lining; learn to laugh at your mistakes and mishaps. Teach your team to find the humor in your struggles and to react to a challenge with grace and good joke instead of panicking. It may not make the problems go away, but it will certainly make them easier to deal with.
One of my favorite examples of leading with humor comes from Rob DeLange of Career Climb Consulting in this article about polar bears and "The Barrow Principle." It's worth the quick read.
A Great Leader Is Decisive
Being able to make decisions and carry them out is critical in business success. being decisive is one of the essential qualities of a great leader.
A leader who waffles on a decision or takes an inordinate amount of time in making decisions isn't leading and isn't instilling confidence in his team. Being able to review the necessary research, evaluate the options, make a decision, and then OWN the decision is an important part of leadership success.
A Great Leader Delegates
No man (or woman) is an island. The short path to burnout and failure is trying to do everything alone. A good leader recognizes the need to delegate—and then to stand back and loosen the reins. Successful delegation means assigning necessary tasks and then allowing those to whom the tasks are delegated to determine the best method for accomplishing the task. Micromanaging is NOT great leadership. In fact, it's not even good leadership. Being able to let go and delegate empowers both the leader and his team.
A Great Leader Is Innovative
Growth and progress, whether in the business world or in any other world, happens by hard work and innovation. A great leader understands that creativity and innovation are where the best ideas are born and not only works on developing their own creativity, but also that of their team.
A good leader is willing to look outside the box for solutions to challenges; a great leader throws away the box and works to create the solutions and strategies that will move her team and her organization forward.
Creativity allows a great leader to recognize and anticipate that things aren't always going to go as expected and sometimes the plan will take a detour. Creativity and innovation are what can make sure that detour doesn't drive her business off a cliff.
A Great Leader Has Integrity
In my opinion, integrity is the single most important quality in the business world (or anywhere else for that matter). Integrity encompasses many other qualities like honesty, fairness, consistency, trustworthiness, sincerity, and a raft of other virtues. A leader with integrity does the right thing all the time, every time, whether or not anyone else will ever notice or will ever care. This doesn't mean they're perfect or don't make mistakes. It just means they do their best for their team, their followers, and themselves.
A leader who acts with integrity and expects the same from his team will inspire far more long-term success and loyalty than any other type of leader.
---
Which of these qualities of a great leader are your strengths? And which would you like to improve? To see how we can work together to build you and your team into even greater leaders, message me here to get started.