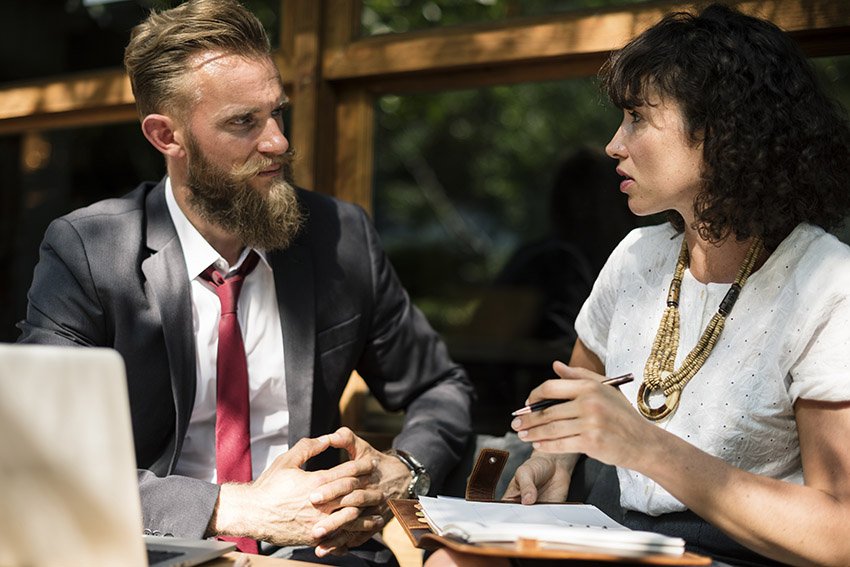 In the old (pre-internet) days, building business relationships was fairly simple. Clients would come into your store or office and you'd greet them, make a little small talk and catch up on what was happening in their lives while you took care of their business needs. In our 21st-century business world, many of us do business on an almost exclusively virtual level. If your business is anything like mine, you probably have a number of clients, suppliers and colleagues whom you have never met face-to-face. Even when I had my photography studio, a lot of my suppliers were located in faraway states and, at best, I might see and talk to them in person once or twice a year at conventions.
So, in this virtual world, how can you build business relationships with that same personal feel that we enjoyed in the brick-and-mortar days? There are many effective and easy ways to build business relationships that can make the best of both worlds. Here are few examples to get you inspired in your business.
Send a Handwritten Note
Emails are quick and easy to dash off and there is definitely nothing wrong with sending an email to your customers. But there is still something special about getting a personalized, handwritten and signed (not typed or pre-printed) welcome or thank-you note in the mail. You know it makes you feel special to receive one. It's going to do the same for your clients and other business relationships. I wrote a post a while back about the benefits of gratitude here if you need a little more incentive.
Surprise Them with a Treat
One of my professional photo labs developed a practice some years ago of putting lollipops in their shipping boxes. Even though I'm not a huge sweet eater, it was always kind of fun to see what we'd get—and guess which photo lab was my kids' favorite. They also called regular clients to wish them a happy birthday or surprised them a floral delivery on special occasions—or for no reason at all. While sending lollipops may not be your thing, you can choose to send a gift basket of favorite goodies as a thank you to top clients.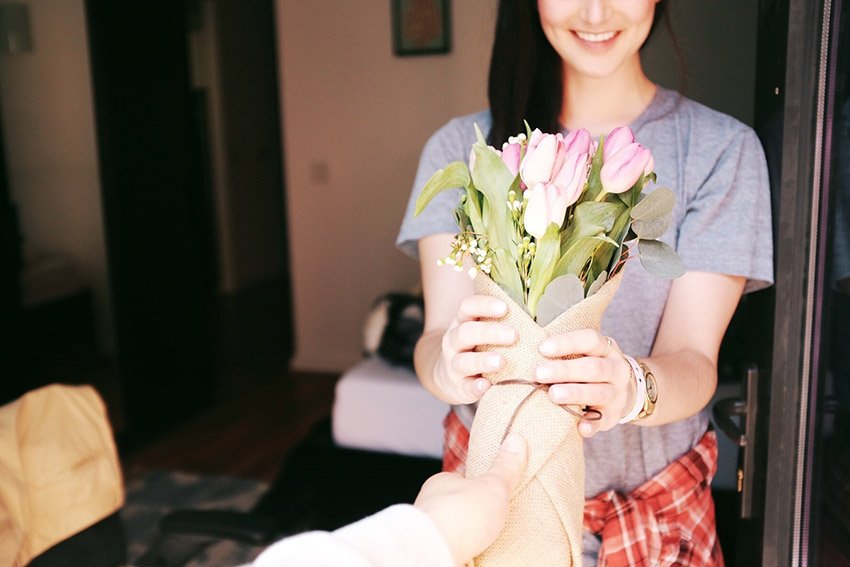 Get Together
Give the gift of time. Take 15 or 30 minutes and schedule a time to meet for a coffee, if you're in the same town, or schedule a video chat, if you're farther away. This isn't necessarily something that will work for every client, or every colleague, but for your VIP relationships, this can lead to additional business, possible joint ventures, or other opportunities you may not have even dreamed of.
Give a Recommendation or Referral
In this internet age, one of the most often overlooked,and one of the most easy ways to build your business relationships is to give a testimonial or online recommendation to a supplier or colleague who has helped you in some way. Both LinkedIn and Facebook Business pages have the option of recommending someone. Just click on these links to learn how. If you're not connected through either of those, sending an email testimonial they can use on their website works well, too, and will be very much appreciated.
Share An Inspiring Read
If you're a reader like me, you probably have a long list of books that have inspired you in your business journey. If one of those favorite titles would be a benefit to your client, consider gifting them a book with a personal note telling why it made you think of them.
Make Note of Special Events
Take the time to find out important events in your clients' lives. Send a birthday or anniversary greeting. Celebrate a new baby with a personal note or even a small gift or gift card. Do they have a child graduating? Did they get a new job or promotion? Help them celebrate. Whether you send a personal note, a greeting card or some kind of gift, it's a great way to let your business connections know that you see them as more than a number.
Go Above and Beyond
One of my business mentors told me his secret of business success was to "under promise and over deliver." The longer I am in business the wiser I find this philosophy. A number of years ago I photographed a military wedding. Shortly after the wedding, the groom was deployed to Iraq. Sadly, he was killed in action just a week before he was to return home. The bride's mother called to let me know and asked if I could print a portrait for his funeral. Imagine my gratitude when, on hearing the reason for my rush order, my photo lab not only provided me portraits at no charge but also made sure I had them in time to frame and deliver before his service. There is nothing that will garner you loyal clients more quickly than constantly surpassing their expectations.
Give Back
Are your clients and associates involved with a charity? Are their kids members of a band, sports team or dance group? Participate in or sponsor a fundraiser for the group. Help promote the organization or charitable cause. Your community, whether virtual or local, is the source of your continued success; giving back isn't just good karma; it can also be good business.
How do you build relationships with your clients? Remember, it doesn't have to be complicated. Many of the easy ways to build business relationships are also the most effective. I'd love for you to share your ideas, questions and comments below.