Moving a household can be a big job. Moving a business can be an even bigger project. If you want your business move to go well, then you have to map things out thoroughly. Getting ready for a move involves a lot more than simply daydreaming about your new desk or office view as well.
Speak with Your Staff Members
Make sure that all of your staff members are in the loop in advance. You don't want to shock them with last-minute moving news, after all. If you tell your team members early, you can even get help from them. Employees may volunteer to assist with cleaning, packing, moving supply gathering, and more.
Hire a Moving Company that Specializes in Commercial Moves
You can get ready for your business move by looking into all of your choices in professional moving companies. Search for highly regarded companies that focus on commercial relocation projects of all sizes. Prioritize companies that get terrific reviews for commercial jobs, too. Professionals can aid you with the process of packing up heavy furnishings in your office. They can aid you with all sorts of transportation requirements. Driving a big truck to a new space can often be daunting to amateurs.
Evaluate Your New Space
It can be a terrific idea to tour your new business space with all of your team members prior to your official relocation date. Going on a tour of the new setting can help you envision things. It can help you unpack things with more ease. It can help you make strong layout and arrangement decisions once the big day arrives as well. It can even stir up enthusiasm in the people who are part of your team.
Discard Things You No Longer Need
You can get ready for a business move by trimming the fat. That means that you can do away with belongings that are unnecessary. If you have old documents in drawers in your office, use a paper shredder and get rid of them as soon as possible. Donate old furniture pieces that are useless. Throw away things that are just taking up a lot of space for no good reason.
Relocating can be anxiety-inducing. It can often pay off wonderfully in the end, however. If you want to get ready for an upcoming business move, you have to be 100 percent committed and focused. Ignore all distractions.
---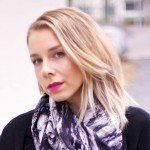 Author Bio: Rachelle Wilber is a freelance writer living in the San Diego, California area. She graduated from San Diego State University with her Bachelor's Degree in Journalism and Media Studies. She tries to find an interest in all topics and themes, which prompts her writing. When she isn't on her porch writing in the sun, you can find her shopping, at the beach, or at the gym. Follow her on twitter:@RachelleWilber