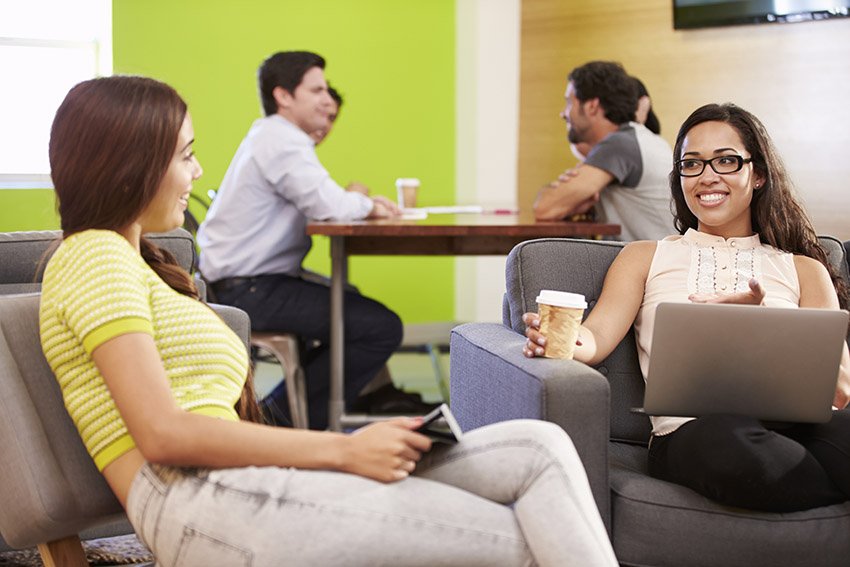 Building your business via social media is a big focus in today's marketing world. Instagram, Twitter, Facebook, YouTube, LinkedIn, and even TikTok are touted as all you need for a thriving, prosperous business. My email and newsfeeds are full of ads promising to make me wildly successful through social media marketing.
And much of our business relationship building is done through social media. LinkedIn, Facebook, Twitter, Instagram, and, of course websites, are all used to meet and build relationships with competitors, colleagues and potential clients. You can run a successful business without ever leaving your home office or meeting with another person.
Does this mean that attending in-person networking events and participating in networking groups is unnecessary and out of date?
Not at all.
Unless your business is 100-percent online and you will never have a client who lives or works anywhere near your geographical area, in-person relationship building can still benefit your business. Meeting and getting to know other members of your business community, whether they are competitors, associates, potential clients, or referral partners can not only help you build your business locally, but establish you as an authority in your field, both locally and online.
While we think of networking as a way to meet and bring in new clients, there is much more to 21st century networking than that. Here are a few ways you can benefit from in-person relationship building besides trolling for new clients.
Support
Being a solo entrepreneur or working from home can be isolating. People who work in offices with co-workers or employees have regular business and social contact. Solo entrepreneurs do not. Being able to associate with other people in similar circumstances can help you build a support network and eliminate the isolation that can lead to business defeat.
Partnerships/Collaboration
While being a solo entrepreneur is great and rewarding, strategic partnerships and collaborations can be even more profitable and rewarding. Although it is entirely possible to develop such projects solely online, many people are far more comfortable entering into such arrangements with someone they actually know. The trust factor in a relationship, whether business or social, is often easier to establish in person than online. Also, the logistics of partnerships where the partners are close enough to meet in person can be much simpler.
Speaking/Teaching Opportunities
Most entrepreneurs know that one of the quickest ways to become established and acknowledged as an authority in your field is through teaching or speaking opportunities. While most event organizers are not likely to spend money to bring in an untested, untried speaker, many local chambers of commerce, civic groups and business associations will welcome a speaker who is willing to speak for a nominal fee or even free, giving you the opportunity to hone your skills and promote your business to many local influencers who may become clients or who may refer you to others who will become clients. This is a great way to get started with speaking, if that's one of your goals.
Referral Partners
No matter what kind of business you are in, everyone can use referrals. In addition, you will at least occasionally need to make referrals to other professionals. I have learned to refer carefully. Who I refer, and how they respond reflect on me and my reputation. Using some of my networking/relationship-building opportunities to get to know potential referral partners helps me maintain trust with those I provide referrals to.
As I mentioned before, our 21st century business model, at least in the small business world, revolves around doing business with people we know, like, and trust. This extends throughout all facets of business. Business, even in the digital, online, social media era, has become more personal than ever. And building in-person relationships is an important part of entrepreneurial success these days. Whether we're meeting locally for a coffee, or chatting face-to-face via an online platform, building relationships is critical to today's business success.
How to Get Started
Are you not sure how to get started with in-person networking and building business relationships? You can try a website like Meetup.com, do a search for local business and interest groups on LinkedIn or Facebook, or try a local service organization like your Chamber of Commerce. Even your local Small Business Development Center can be a great place to begin meeting other businesspeople in your area.
---
These are just a few of the many ways that in-person relationship building can help you grow your business. Have you had any other positive experiences with networking and relationship building for business? Please share in the comment section below.