Last week on our neighborhood website, a woman posted in search of a contractor. In her post, she described the job and her criteria. She required a licensed, insured contractor with a website. She said businesses without websites weren't "real businesses" in her estimation.
Does your business have a website? If you don't, you are likely missing out on business opportunities. This woman's reasoning is more common than not these days. And with more than one billion active websites around the world, it's time to claim your business's online real estate, if you haven't already.
An attractive, well-designed, and optimized website will bring more eyes and more potential customers to your business. You may think it is too hard, too expensive, or too time consuming to create a great business website, but the opposite is true. Creating a great website for your business is likely easier and less expensive than you think. In addition, the return on your website will far exceed the cost.
If you aren't sure where to start, read on for some simple first steps.
Determine Your Needs
Your first step is to determine why your business needs a website. For most businesses, this will be one or more of the following, according to this article from Forbes :
Credibility
Traffic
Leads
Marketing
Credibility: As in the example above, having a website tells 21st-century consumers that you are indeed, a legitimate business. This doesn't mean there aren't spammers and scammers out there, but most people today view a website as an essential business component.
Traffic: Just as the right physical location brings potential customers to a brick-and-mortar business, having a website allows potential customers to find your business online. No website means no possibility of internet traffic, eliminating a big source of potential business these days.
Leads: When you create a great business website you create an opportunity to gain more warm leads. When someone finds you and contacts you through your website, they are already interested in your business, saving you time and money in prospecting or cold calling.
Marketing: A well-designed website is one of the most cost-effective forms of marketing there is. If your business has a small marketing budget, you can make the most of it with an effective website. Combining a blog with your website allows you inexpensively publish news and information of interest to customers and potential customers. And then you can freely share that news via social media and email.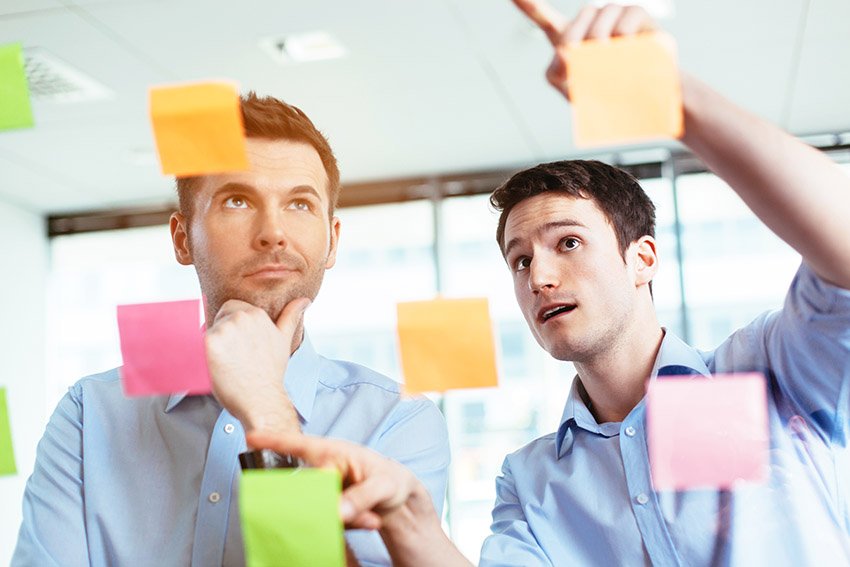 Once you've determined which of these needs is your biggest priority, you can design your website around it. Whether you want an informational site that establishes you and your business as an authority in your field, or an online store where people can purchase your products and services from the comfort of their home or office, great web design can make it happen.
Every website should include a few essentials. First is your contact information. Make it easy for potential customers to get ahold of you. A contact form or email address, a phone number, social media links if you have them, and a physical address for a brick-and-mortar business are critical to your website success.
Next, you want to clearly communicate the product or service you provide, and the problem you solve or the need you fill for your customers. You may also use your website to establish yourself as an authority and resource. A great business website can do this by providing useful tips, news, and information for customers and prospects.
Reading this, it may seem like a daunting task to create a great business website, but taken step by step, it is easier than it sounds.
Choose a Domain Name
You need to name your online home. Ideally, your domain name will match your business name. However, with more than a billion active websites, this isn't always possible. Someone else may have already taken your first choice of names. And simply choosing a different extension isn't always the answer.
For most businesses, a name that ends in dot-com (.com) is the best choice. This is because dot-com is the extension consumers are most familiar with. For non-profits dot-org can be a good choice, and for educational institutions dot-edu is ideal. These days, though, there are dozens of extensions to choose from. You need to do your research before choosing. Need some help figuring out your domain name? Here's an article on choosing domain names.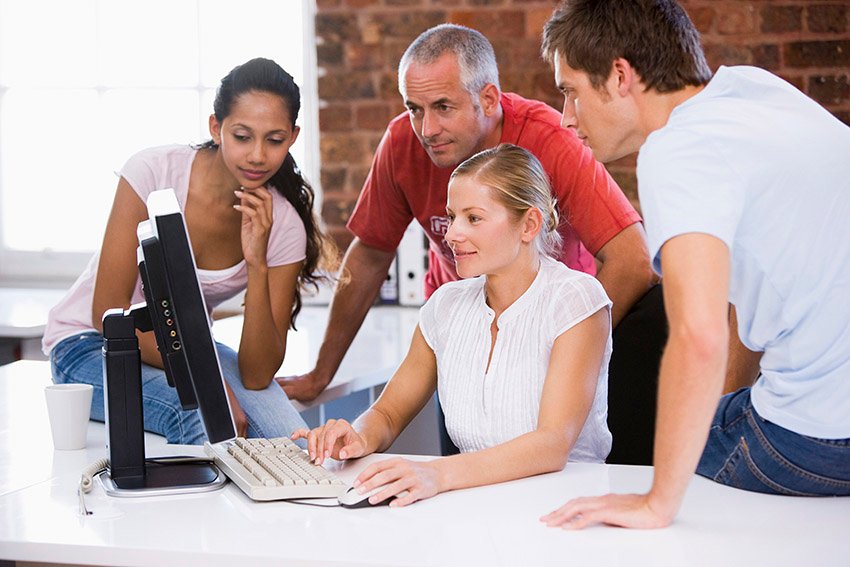 Choose a Web Host
If your website is the online home of your business, your web host is the real estate that home sits on. You'll want to choose your web host with some care. Get recommendations from fellow business owners, from your web designer, and by researching and reading online reviews. Choosing a reputable webhost will make a difference in the success of your website.
Your choices range from just a few dollars a month to a hundred or more, depending on the type of website you have, the services you need, and the amount of traffic your website generates.
Knowing what type of website you are building will help you to choose. WordPress, currently the most popular website platform, offers you the most hosting choices. Other website platforms, like Wix, Weebly, or Squarespace are hosted only on their company websites.
If the technical details of website design and maintenance are not something you want to take on, this is a good time to consider enlisting the assistance of a professional.
Design and Build Your Website
Now that your domain and web host are secure, it's time to build your website. If you've chosen a web builder such as Wix, Weebly or Squarespace, you'll follow the directions on their sites or hire one of their specialists to assist you.
If you're using a Content Management System (WordPress is the most well-known and the one I work with, so we'll talk about that one), you have nearly unlimited choices for your finished product. First you'll choose a theme (website layout), and then add content, meaning text, images, and videos. Themes can range from free to hundreds of dollars, and then can be further customized with plugins.
If you're a DIY'er, you can find numerous web building tutorials. If you don't want to or don't have to the time to spend learning and building your own WordPress site, you can hire a professional who can design, build, and maintain the site for you.
Promote Your Website
Now that you've created a great business website, it's time to share it with the world. You can build the best and most beautiful website, but it won't do anything for your business until you get people to visit it.
The first steps are sharing your new website on all your social media platforms and with your email list. After that, you need to focus on SEO. SEO stands for Search Engine Optimization, and it's what makes your website attractive to search engines like Bing, Google, Duck Duck Go, and others. You need this because search engines are how people who aren't already familiar with your business will find you.
While SEO can be a complicated process, one of the best and simplest ways to improve your website's SEO is to blog regularly on topics directly related to your business. Publishing a brief, targeted article or blog post on your website as little as once a week can build your authority both with search engines and with customers. Additionally, you can share these posts each week to your email list and on social media, further expanding your reach.
While creating a great business website isn't necessarily a simple process, it doesn't have to be complicated. A well-designed website can produce great returns and is one of the most effective and affordable ways to grow and market your business.
For more help and information on how to create a great business website, contact me here.