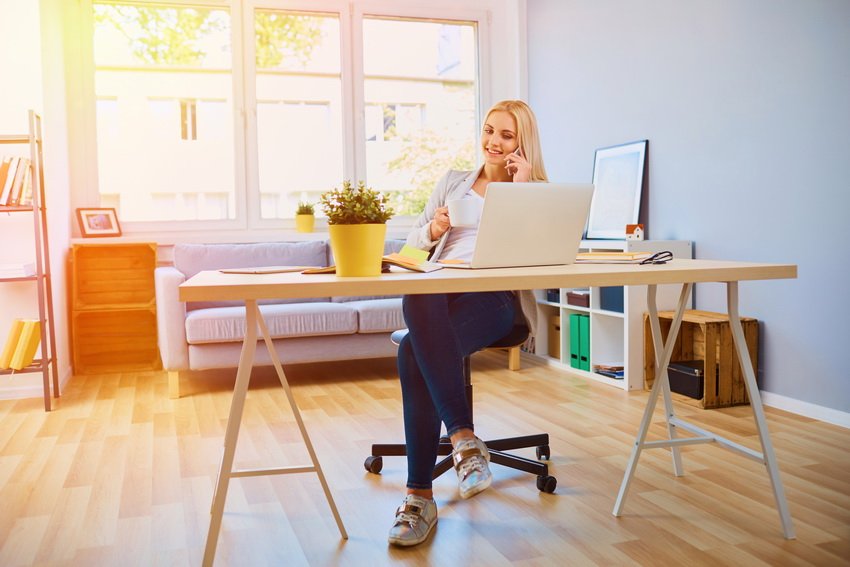 Nothing is more important to the success of a business than a happy, productive staff. Employers of all kinds, both public and private, invest a lot of time and money in trying to create good working conditions for their employees. It's no different with a home office, even though you may be the only employee. Here are four ways you can upgrade your home office to create a more pleasant working environment.
Take the Home Out of the Office–and Vice Versa
Work is work and home is home. Even though your office is in your home, it still needs to be separated in as many ways as possible. Keep your office space in a work-only mode, and for that matter, keep your home space in a no-work mode. The distractions of one can have a negative impact on the other, so maintain separation to get the best results in both areas.
Use Simple Technology Upgrades
If you're flying solo in your home office, you don't have anyone to grab the phone or go to the printer. Freeing your hands can really free your mind as well as make you more productive. Using headsets to eliminate fumbled phone receivers is an easy way to keep you in clear, constant contact with a caller while your hands are occupied pulling up information or writing down an order.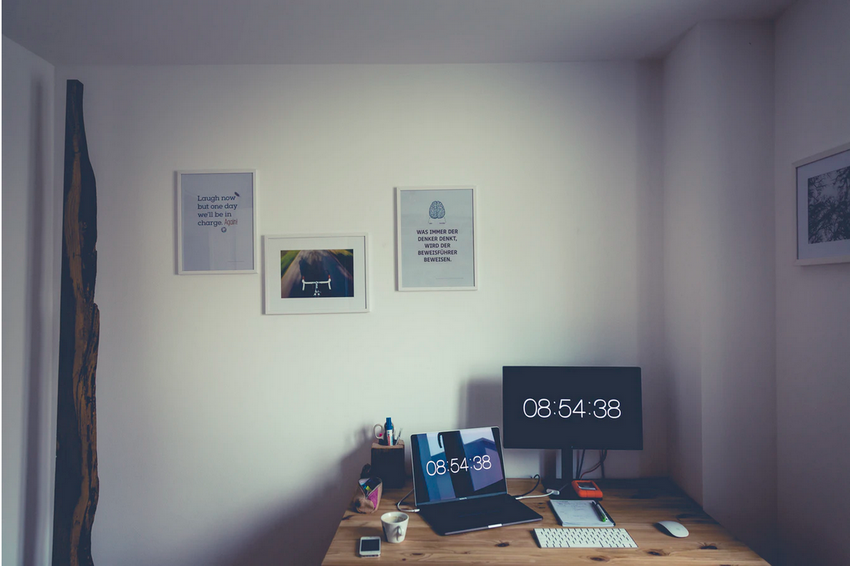 Upgrading the Space
Some people think that a home office is 100% functional and should be a no-frills area. After all, there are usually no customers coming in, so why worry about what it looks like? The truth is that there is a real effect on your mood and productivity when you add the right things to your office. Some natural light, a few plants, family photos (even if the family is upstairs!), and other little niceties can give you a more positive energy as you work.
Get It Organized
Part of improvising an office inside your home is improvising storage. You may not have enough room for file cabinets or other document storage areas. The result is often a cluttered desktop that undermines efficiency and creates stress. Create and use a good filing system, and digitize any document that can be stored electronically. Many people find it much easier to organize things on the computer than in the office.
A home office is a great option for cutting costs and simplifying your work-life balance. With these simple steps, you can upgrade your home office to increase its productivity and make it a more pleasant place to work.
---
About the Author: My name is Lizzie Weakley and I am a freelance writer from Columbus, Ohio. I went to college at The Ohio State University where I studied communications. I enjoy the outdoors and long walks in the park with my 3-year-old husky Snowball.