Is your website giving you the results you want?
Whether it's sales, subscriptions or staying power, are you getting the website visitors you hoped for—and are they taking the actions you need them to take?
If you are, great. You can skip the rest of this article and get back to work.
If not, read on. Here are four things you can do now to make your website more effective. They aren't expensive, they aren't time consuming, and they can help. But you'll have to put in the effort to make them work.
If you haven't built a website yet, start with this article. and this article.
How to Make Your Website More Effective
Ditch the Distractions
Is it easy for website visitors to find what you want them to see on your site? Or, is your site full of distractions that draw their attention away from what's most important? Do you have sidebars full of ads, too many colors, flashy GIFs and other distractions?
You may have been told at one time that those things will catch your readers' attention, and maybe even generate income. But if they're catching your readers' attention by distracting them from the main focus of your site, they need to go. Let me give you an example.
Recently, I clicked a link to read an article on a site new to me.
As soon as I landed, I was hit with a large pop-up asking me to enable notifications. When I clicked away from that, the page scrolled up to a massive opt-in, so large that the actual opt-in box couldn't be seen on my 27" monitor.
Once I figured out how to get rid of that, I began to read, only to find a share bar obscuring the bottom part of my screen, and a "subscribe to notifications" button that tracked all the way down the right side. About 30 seconds in, another pop-up opt-in bar appeared across the top of my screen. And then the entire right sidebar was filled with animated ads and opt-ins.
I was so distracted by all of it that I nearly forgot why I was there. I did learn some important marketing information from this site; unfortunately, it didn't come from the article I read, but from all the distractions. Needless to say, I didn't subscribe or share, and I'm not likely to ever return.
Unless you don't want site visitors to actually use your site, get rid of all the junk that's getting in the way of them taking action. I'm not sure what this site owner was thinking, or if any of their opt-ins are effective, but it was a complete turn-off, and certainly not someone I would hire to help with my business.
Make reading, navigation, opting in, contacting you, and becoming a customer easy for your site visitors. Ditch everything that doesn't lead to your goal. Flashing gifs, site obscuring pop-ups, and an overabundance of irrelevant ads and links drive visitors away instead of enticing them to stay. Remember, a simpler website is often a more effective website.
Focus! Focus! Focus!
Before your website visitors can know what you want them to do on your website, you need to be absolutely clear about what you want them to do. If your website has a divided focus, so will your visitors. Making it easy for them to use and navigate makes your website more effective. So decide what your website is going to be about (everything is not a good answer), and who your website is for (everyone is also not a good answer), and take away everything that doesn't fit the who and the what so your focus is clear not only to you, but also to your visitors.
Make sure that they can clearly see and understand the benefit of working with you.
You may have more than one call to action, but be sure, unlike the site I visited, that your visitors get one call to action at a time. More than that will confuse them, and a confused mind always says no. You want your visitors to say yes to you and your site.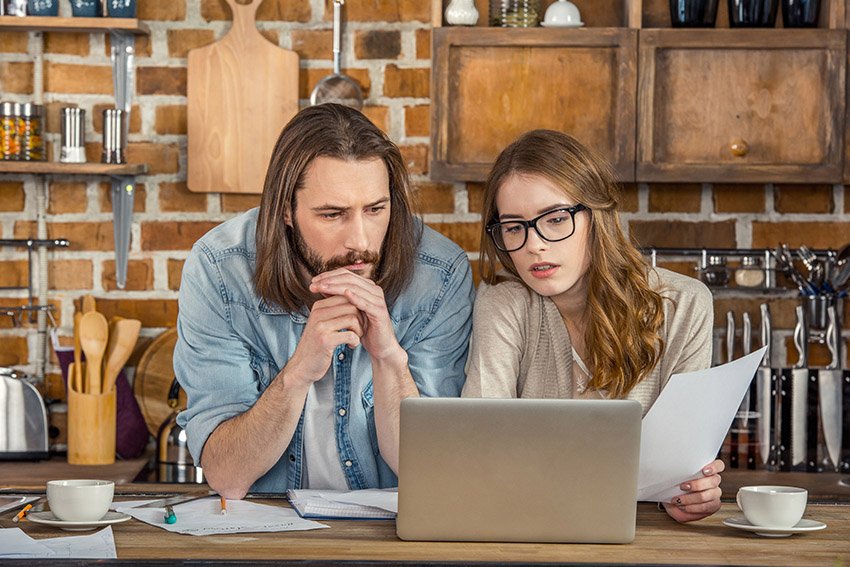 Use Current and Relevant Testimonials
Do you have happy customers? Can they help your visitors understand the benefit of working with you? Testimonials are "social proof." They let site visitors know that others have trusted you so they can trust you too. Add testimonials if you don't have them already. And if you do have them, make sure they aren't outdated, and that they're easy for visitors to find.
If your business focus has changed over the years, your testimonials need to change with it to stay current. Having testimonials that sing your praises for a service you no longer offer isn't going to do much to attract new clients.
Video
Whether it's a video of you welcoming your customers, a video of you in action, or video testimonials from satisfied clients, video is dynamic, current, and in demand. And according to a recent survey by Hubspot, more than 50% of consumers want to see video from brands, and video can increase conversion rates by over 80%.
Not only is video great as a welcome on the homepage, and as video testimonials, you can also incorporate it into pages and articles to add additional information and interest.
While professional videos are great, and quality counts, you don't have to invest large sums to get started. You can start creating your own videos with your smartphone, or a DSLR camera. Take the time to make a clear, well-lit, well thought out video, and see what it can do for your website and your business.
---
If making all these changes seem overwhelming, choose one at a time to incorporate into your site. I recommend completing them in order for the best results. Each improvement you make will make your website more effective, and help move you closer to your website goals. Need more help? Message me here for a free consultation.