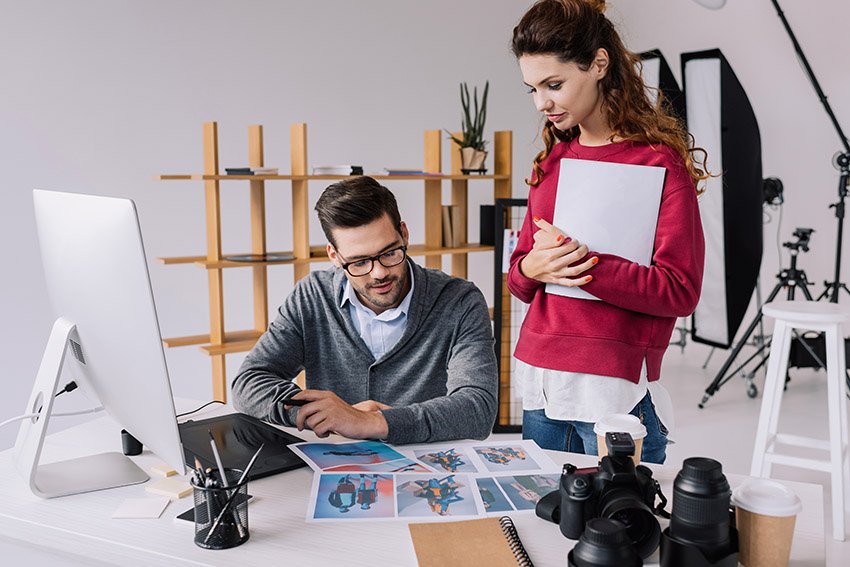 Marketing may be one of the most challenging aspects of handling a photography business. Without it, you might lose potential clients and income. These are just four of the most cost-effective marketing strategies you can use to grow your photography business and secure more bookings.
4 Marketing Strategies to Grow Your Photography Business This Year
Marketing will always be part of managing a photography business. Once you've prepared your strategy, start thinking about how you can turn your marketing efforts into income. You can start by using the following strategies.
Take Advantage of Your Personal Network
Word of mouth can go a long way. By letting your family or circle of friends know about your work, they can give you leads or suggestions, and maybe even hire you in the future.
There's no need to pull off a full-blown sales pitch, which sometimes results in people thinking that they need to bring out money first. What you need to do is share your craft and experience, and allow people to see your dedication and your work's value to their lives.
At some point, your network will need your services as a photographer, may it be for an event or a personal shoot. Either way, you have to make sure that they are aware of your services, and that they can rely on you when the time comes.
Grow Your Online Presence
Like in face-to-face meetings, interaction is the key. This builds the bridge for a professional relationship, cementing your credibility as a valuable photography business.
Except for domain names and occasionally paid ads, online marketing is usually free. Depending on your preference, you have different options to choose from:
Social media: Connect with fellow creatives, especially other photographers. Engage with your page's followers by responding to their inquiries immediately. Share links from your website or online portfolio, and ask them to provide feedback.
Blog or personal website: Produce new content at least thrice a week. Other than seeing pictures, potential clients may like stories. Updated content shows that your photography business is still alive and very much active. You wouldn't want potential clients to think your business is down because there are no updates.
Photo-sharing websites: Showcase your work on in-demand platforms for stock photography. Aside from using this as a passive income, potential clients may reach out to you after seeing your photos.
Mailing lists: Using email lists is an effective way of distributing information. In a single email, you can update both current clients and potential customers about your services, discounts, and other relevant details about your photography business.
Collaborate with Other Professionals
Aside from engaging with your inner network, photographers must also mingle with like-minded professionals, such as event suppliers or other content creators.
For instance, form a strategic partnership with other suppliers and work on an agreement. If you have a client who needs a make-up artist for a portrait session, refer your partner vendors and get a commission.
In the same way, your partner suppliers must also include you in their list of recommended vendors, so that the benefits will be two-way. Additionally, inform local businesses about your photography business. Pitch in packages or rates, and provide your contact details, so that they can reach out to you.
Offer Incentives and Freebies
Using your current marketing platforms, host contests or announce giveaways where both old and potential clients can win something from your photography business. An effective marketing strategy means leading your target market to your services. Besides, who doesn't like rewards?
Include referral codes on email lists. You can also give free printouts to top fans who engage in your social media accounts.
Furthermore, try giving discounts to clients who will pay for their booking in full amount. You can also opt for a free studio pre-shoot for clients who will book within a specified period.
Conclusion
Marketing involves patience and planning. As long as you make a strategy and stick to it, you'll have a flow of clients coming on your way this year.