Have you done your holiday shopping yet? Or are you still working on gift ideas for the important people in your life? I probably can't help you much with what to buy your mother-in-law, or your best friend since the third grade. But, if you happen to have any entrepreneurs on your list, you're in luck today. Being an entrepreneur, I've been working on my own wish list, and I'm going to share with you some of my favorite affordable holiday gifts for entrepreneurs in your life.
Entrepreneurs, especially solo entrepreneurs, often work on tight budgets and tend to forego some of the niceties that make their jobs easier and more pleasant. By choosing a gift off this list, you'll not only make their job more enjoyable, show them you support their entrepreneurial efforts AND keep your holiday spending in check.
If you're short on time, nearly every one is available via Amazon Prime. And if you're wondering whether these are really great choices for the entrepreneurs on your gift list, I actually own and use quite a few of these myself. To learn more or buy something from this list, just click on the item name in bold.
23 Affordable Holiday Gifts for Entrepreneurs
This is the perfect notebook for keeping track of and working out all those great business ideas. Each two-page spread includes space for project name, project type, budget, start date & deadline, resources, tasks, contacts, notes and sketches. Large enough for lots of ideas and compact enough to carry anywhere.
I know I can make notes or my phone but I carry an "old-fashioned" paper notebook with me all the time. I never know when inspiration will strike, I'll want to share a quick note with someone or just journal. There is something satisfying and empowering about using pen and paper as part of the creative process for me.
I couldn't decide which ones I like better, and they come in two different sizes, so I've included both here.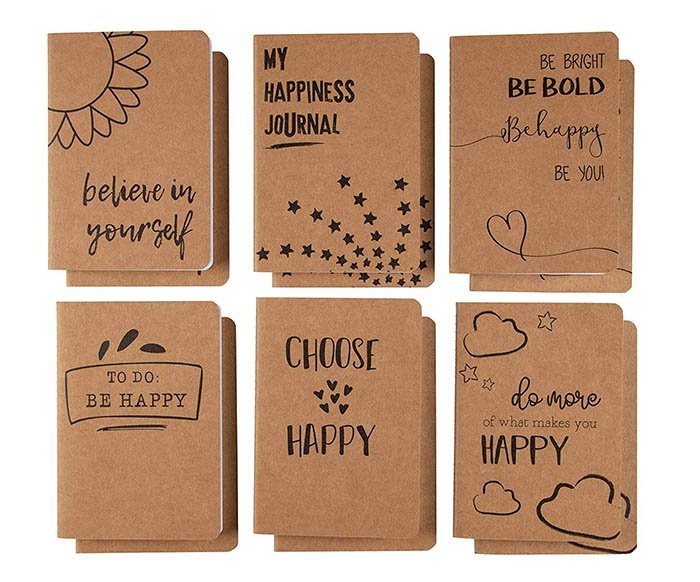 I love these colored pencils. When I study, I always keep pencils handy for highlighting passages and making notes in my books (It's one of the reasons I often read paper books instead of my Kindle). These pencils don't break (so, no need for a sharpener), don't bleed through and come in 50 colors. What's not to love about that?
If you're going to carry paper notebooks, you also need something to write with. These Pentel pens are my absolute favorite writing instruments. They write smoothly with a bold and strong line, and they come in a variety of bold colors to help your entrepreneur recipient express their personality.
And Sharpies? What aren't Sharpies good for? In my office, they get used for writing mailing labels, labeling boxes, posting on my to-do lists, and emphasizing important points in my planner journal. Sharpies are an indispensable tool in every entrepreneur's arsenal (and they come in every color of the rainbow for us creative types too).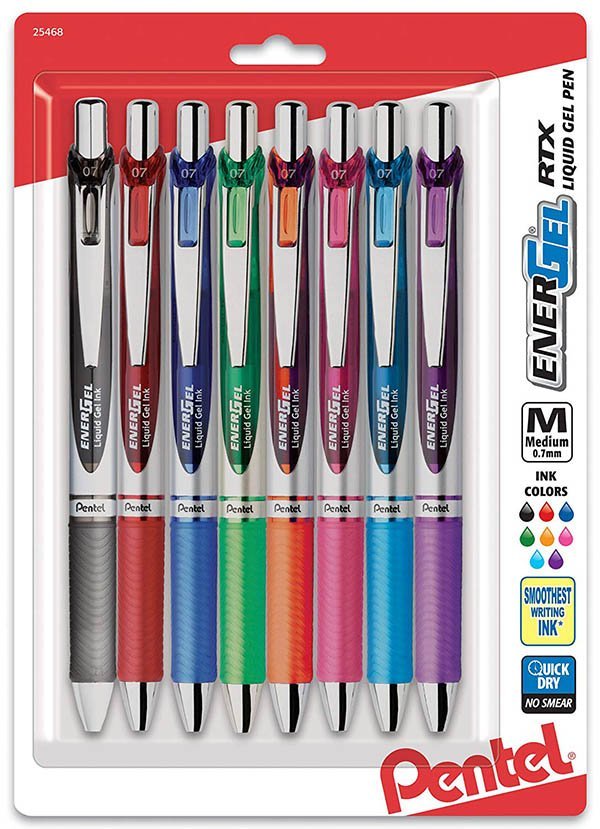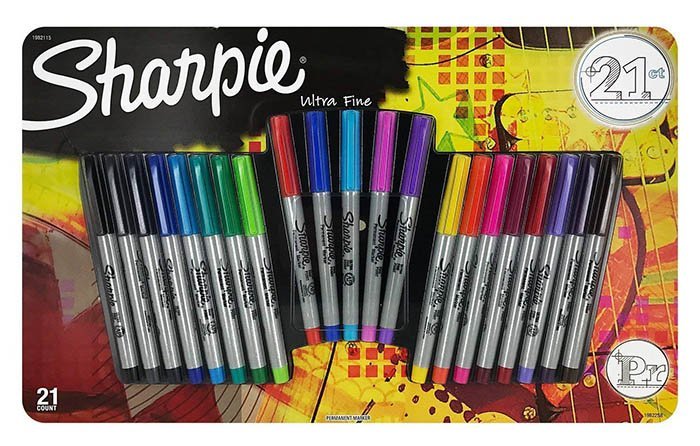 Brainstorming is much easier—and sometimes more fun—when you can use a whiteboard to outline your ideas. This one is just the right size for a fledgling entrepreneur or a small office. And it comes with all your entrepreneur needs to get their creative juices flowing to turn those ideas into reality.
Post-it Notes are at the top of my list for essential office supplies. I might have to admit to a slight sticky-note obsession. In my office, I use them for planning, for to-do's, for adding non-permanent notes to documents or books, for shopping lists, and for, well, notes. And the bright colors just make them that much more fun.
These are great. When I need to make a longer note in a book or document, I use one of these colorful sticky notes. The tabs make it easy to find my note again when I want to refer back to it. And they're lined, which is so useful for a messy writer like me.
Entrepreneurs often find themselves working in coffee shops, libraries and co-working spaces, where it can be noisy and hard to concentrate. A good pair of noise-canceling headphones can make a big difference in one's ability to concentrate, these are high-rated and well-priced.
If the entrepreneur in your life is creating his or her own videos or thinking about starting a podcast, this clip-on mic that works with any smartphone that has a compatible jack. I've found a huge increase in the sound quality of my videos since I started using this. This pack also includes an extra 6 feet of cable so he or she can move around without having to disconnect the mic.
An entrepreneur on the go needs a sturdy and safe way to transport his or her laptop. And this laptop case does it in affordable style. It's made of water-resistant padded canvas, comes with a pocket for carrying extras, and a shoulder strap. And if purple isn't your entrepreneur's favorite color, there are several other colors to choose from.
Every entrepreneur can use a stylish business card holder for all those high-level meetings and networking events. The mini-suitcase is my personal favorite and the one I carry most often, but, if your entrepreneur is a bit more on the practical side, the leather card wallet is a stylish and elegant choice in a rainbow of colors.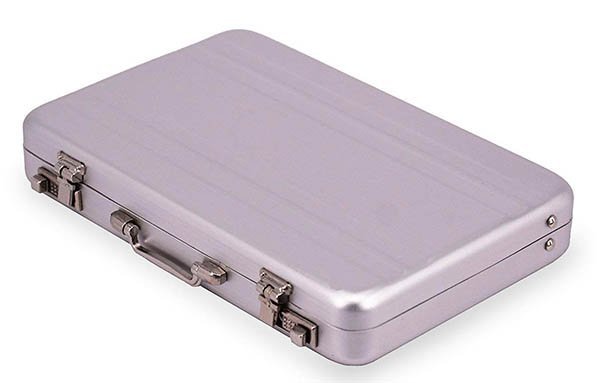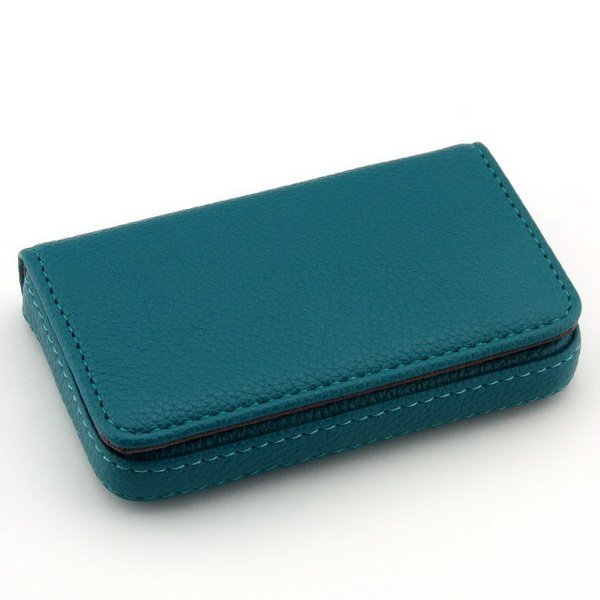 Is there anything worse than having your phone (or your tablet) die when you're in the middle of a critical message? A portable charger means not having to hunt for an available outlet or stress about being without your electronics. These chargers can be a lifesaver for anyone who spends time on the road. This particular high-powered charger has three ports, so you can charge your devices while helping out a friend.
Busy entrepreneurs often forego exercise and healthy eating when they get focused on a project. This waterproof fitness tracker is the perfect reminder to help your favorite entrepreneur stay in shape. Not only can they wear it walking, running, working out, or in the pool, it also has a "sedentary alert" to remind them to get up and move about. It also tracks heart rate and blood pressure, and can go seven days between charges.
Resistance bands are a great way for entrepreneurs to take a break and engage in some strength and resistance training at home. I admit the biggest obstacle to my working out at the gym is going to the gym. I hate taking the extra hour or more out of my day that traveling back and forth to the gym takes. If I can work out at home, I'm much more likely to stick to my fitness program. Resistance bands are an easy (if you can call working out easy) way to get in that training without taking a time-out at the gym.
And they cost a lot less than gifting a gym membership.
Working long hours—and working out—can lead to sore, tight muscles. Give your favorite entrepreneur some relief with a portable back and neck massager that they can use anywhere. They—and their achy muscles—will love you for this gift.
One of the biggest hazards of being a solo entrepreneur is skipping meals and desk snacking, often on something that isn't ideally healthy. These KIND bars are just the thing to break the unhealthy trend. These delicious bars taste less like healthy than any granola, protein or snack bar I've ever tried—and I've tried a lot, believe me. They are a treat worth looking forward to. The only ones that might be better than these Dark Chocolate bars are these KIND Caramel Almond and Sea Salt Bars. Maybe you should gift your favorite entrepreneur with both. Or just treat yourself.
Along with those healthy snacks, it's important for busy entrepreneurs to stay hydrated. One of the things I love most about my insulated tumbler is that it can sit on my desk, reminding e to drink and I don't have to worry about it spilling on my keyboard or my papers. This one comes with both a straw for the desk and a travel lid when they're on the go.
Being an entrepreneur is supposed to be fun. So how about a fun gift or two? If your entrepreneur is one who agonizes over decisions, help him or her out with this fun decision maker paperweight that includes such choices as "pass the buck," "sit on it," and "reorganize," among others.
Does your favorite entrepreneur work at home? These are the cutest, comfiest slippers ever and perfect for keeping toes warm while working. I know, because I have a pair. And I wear them every day, all winter long.
Inspire your entrepreneur with this set of six entrepreneurial quote magnets. It may not solve any great business problems, but it will bring a smile to their face and a little motivation to their spirit each time they read them and think of you.