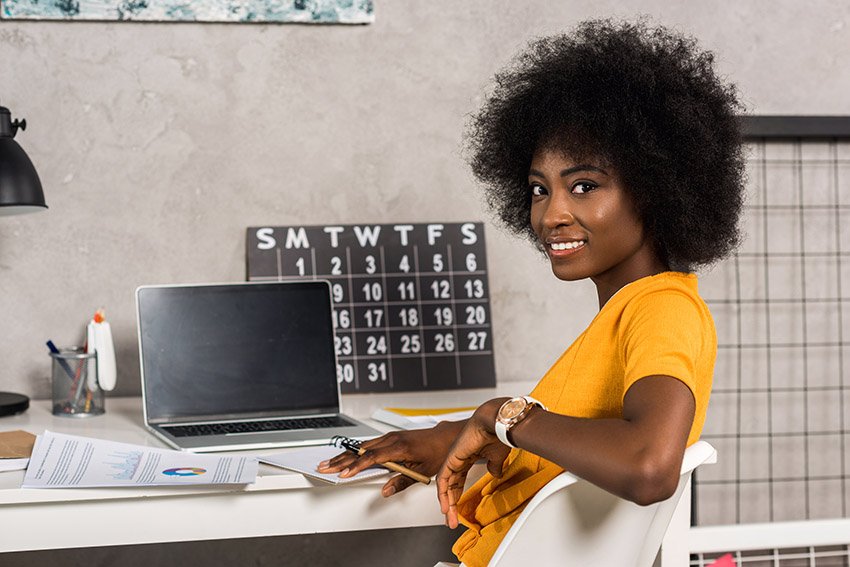 When you're running a business from your home, productivity is key. For most home business owners, one of the reasons they choose to work from home is flexibility and free time. Saving on office rent might also figure in, but for most of us who have a home business, that's just a perk, not a deciding factor.
Many home business owners have a limited number of hours to work, whether they are running a side-hustle business around a day job, or whether they are running their business around running a home and parenting. This means you want to make your work time count. You want to get the most important things done without wasting any time.
I've been running a business from home since I was in college. First as a side hustle, and for the last 25 years, as my full-time career. As we entered the digital age, I found many apps and systems for my business. I've tested more than a few, either for myself or for clients. To help save you the time and expense of trial-and-error, and get you headed down the path of happy productivity, here are 10 of the best home business productivity apps. These are all apps I use regularly in my business. To learn more about any of them, click on their highlighted name.
Some of these links are affiliate links. This means I may get a commission if you decide to sign up and use them. It won't cost you any more—and sometimes, it might be less.
Marie's Top Ten Best Home Business Productivity Apps
Appointlet allows customers, colleagues, and prospects to book meetings/phone calls/appointments with you without having to go through annoying and sometimes confusing back-and-forth emails while you figure out a time. Share your personal booking page with your customers & prospects. You can integrate your scheduling page into your website, emails, and landing pages. It connects with your Google or Microsoft 365 calendar, to only offer appointments at times that do not conflict with existing calendar events. You can also designate specific times you are available for meetings.
Appointlet is free to begin or $8/month for additional features and integrations.
A couple of years ago I went on a once-in-a-lifetime trip to Hawaii. While I was there I took 3000+ photographs. I came home and downloaded them to my computer. When I got up the next morning, my hard drive died. After a brief moment of panic and a few choice curse words, I bought and installed a new hard drive. I then logged into my backup account, and restored my 3000+ photos. And it restored the other 600GB of files on the old drive. I did not lose a single file.
One of the features I like most about Backblaze is that, if you have a large drive like mine, you can request your backup to be sent on a hard drive, and then transfer the files, which is much faster than downloading. For the record, my download took 9 days running 24/7 on a high-speed internet to download. You can bet when it happens again, I'll request a drive be sent.
It is not a matter of if your hard drive will fail, but when. Yes, it will happen—and at the worst possible time. Just ask Murphy. Backblaze is an automatic cloud backup program, so all you do is install it, start it, and forget about until disaster strikes. It runs on both Mac and PC, and in my opinion, is the best investment I've made.
Backblaze offers a free trial. Paid plans start as low as $6/month.
If you need a quick graphic, whether it's an invitation, a poster, something to illustrate a social media post, or a presentation, Canva makes it quick and easy. If you just need the basics, their free plan offers more than 8000 templates and 100 design types, plus free photos and graphics. Even though I've long been a fan of Photoshop, I still find Canva to be a quick and easy alternative for graphics. And, it's a lot easier to learn than Photoshop. Even the novice can be up and running in minutes with this app.
Canva offers a free basic plan, and Pro Plans starting from $9.95/month per user.
Evernote is my filing-cabinet-on-the-go. I use it to save articles and web pages for later reading. I use it on my phone for quick notes. I can create to-do lists, track and share projects, and categorize everything with tags and categories for easy searching. I can share, I can collaborate with other Evernote users, I can annotate (because sometimes I need help remembering why I save things), and I can rearrange at will. It works on computers, tablets, and phones.
The basic Evernote plan is free. Premium plans start at $7.99/month.
Email is still one of the most effective marketing tools and one of the easiest ways to communicate with your customers and your followers. I have tried many email marketing programs over the years and found Birdsend easy to use. Anyone from a beginner to an experienced marketer can quickly create and schedule effective, engaging emails.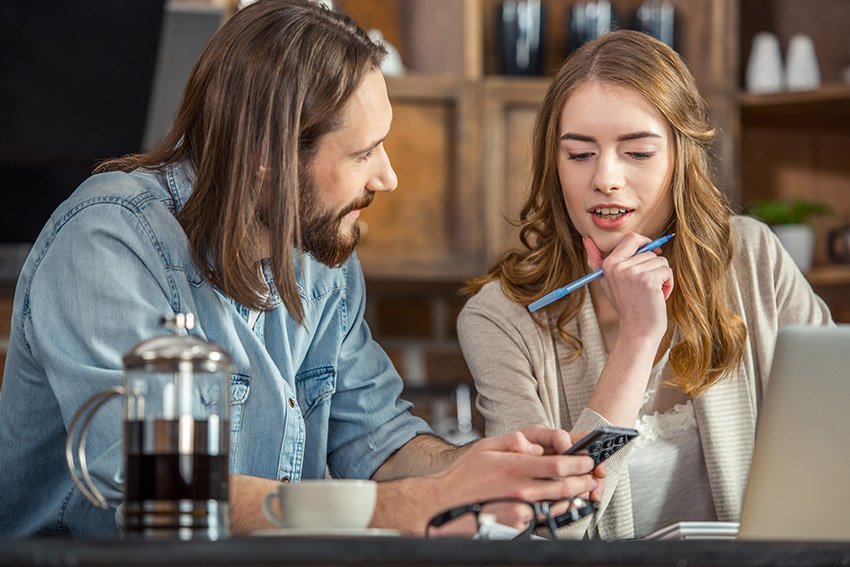 Google Voice is Google's free VOIP phone service. Nearly all calls within the US and Canada are free from the US. I've been using Google Voice for a decade and the only call I ever paid for was a call to France. And it was still far cheaper than what my cell phone provider charged. This is a great alternative to using your personal cell for business calls. If you want to know why I love it, read this article.
I've been using Google Voice probably longer than any of my other home business apps. I don't spend a lot of time on the phone, so that makes Google Voice one of my favorite home business productivity apps. All my other apps have changed from time to time, but not this one.
Google Docs provides cloud apps for word processing, spreadsheets, presentations, and forms, among other things. These apps are full-featured and robust. In addition, you get 17 GB of free storage. You can also share and collaborate on these projects. Whether you use it in addition to something like Microsoft's programs, or as your primary apps, they work great, and the price is right.
Google Voice and Google Docs are both free, for the most part.
Are you prone to distraction? Do you sometimes get to the end of your workday and wonder where the time went? RescueTime can help you with that. In its most basic version, it tracks your time on the computer, letting you how much time you're spending on which apps and websites, and whether it is productive time or distracting time. It starts with defaults, but you can designate specific sites as productive (like Google Docs), neutral or unproductive (like browsing social media).
You can also use it to block certain websites and apps during hours you want to concentrate. RescueTime claims its users win back 2+ hours a day. That's a lot of time. If you want some help with distractions—or even if you just want to see where your time is going, RescueTime is worth checking out.
RescueTime Lite offers free time-tracking. RescueTime offers a free trial and then plans starting at $9/month.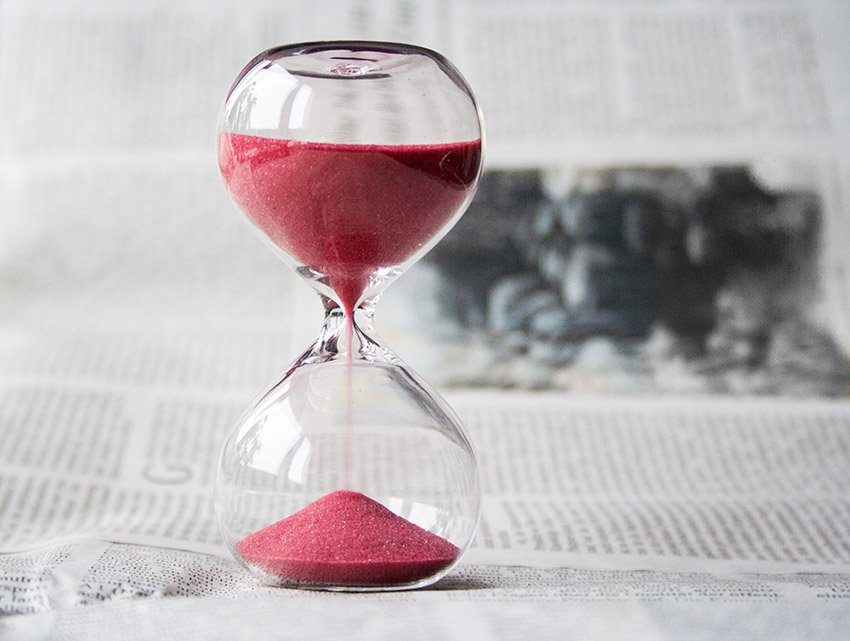 Toggl is also a time-tracking app, but instead of keeping track of websites visited, I use Toggl to record how much time I am spending on specific projects. I use it both to track client work and my own work. Used regularly, it can help you with billable time, if that's part of your business. And it can help you learn how much time you are actually spending on projects. For example, Toggl has helped me to realize that my average blog post takes 2 hours and 37 minutes to write and choose images for. Now when I am writing, I block out the appropriate amount of time, instead of the 90 minutes I was guesstimating before.
Toggl has a free version. It also has additional features available starting at $10/month per user, with a 30-day free trial.
Trello might be my favorite productivity platform. I have boards for business and personal projects. I can create "lists" for each area of my business, and within those lists "cards" with different projects and steps. I can make notes, attach files and links, categorize them, and share them with collaborators. Trello integrates with a number of business apps, and works on Android and iOS, as well as your computer.
Trello has a ton of free functionality. And it has paid plans with cool upgrades from $5/month.
Has anyone not heard of Zoom? Zoom is a virtual meeting app, allowing you to have private video conferencing and online meetings with up to 100 participants. You may have heard of some security issues, but if you follow Zoom's instructions in setting up your account, you should not have any issues. I have been using Zoom for a few years and not yet had a problem.
The free Zoom plan limits meetings to 40-minutes. Another thing I use Zoom is to record videos. With a paid plan, you can record your meetings. And I have found it handy for making instructional and informational videos. If you'd like an easy-to-follow guide to getting the most out of Zoom, you can find an excellent Zoom Guide for free here at Boomers' Social Media Tutor.
Zoom has a free plan. Zoom's paid plans start at $14.99/month.
---
These are my productivity essentials and are 10 of the best home business productivity apps I've found. If you're using these, or decide to try them, please let me know how they are working for you.
And do you have any apps to add to my list? I'd love to hear what your essential apps are, and how you're using them.